The Worst Thing About Borderlands 3 is Gearbox CEO Randy Pitchford
While its often easy to separate game devs from their work by virtue of games being major collaborative efforts, there are some developers whose names are nearly synonymous with their games.
Gearbox Software CEO Randy Pitchford is not one of those developers. However, every time I think of Borderlands 3, all my brain brings up is the latest scandal involving Pitchford. And, you know, the whole thing with the alleged child porn on a USB drive Pitchford left at a restaurant in Texas. Regardless of whether those accusations are true, a lawsuit involving child porn isn't the kind of association I want while gaming.
Which unfortunately mars the experience of what should be a fantastic game.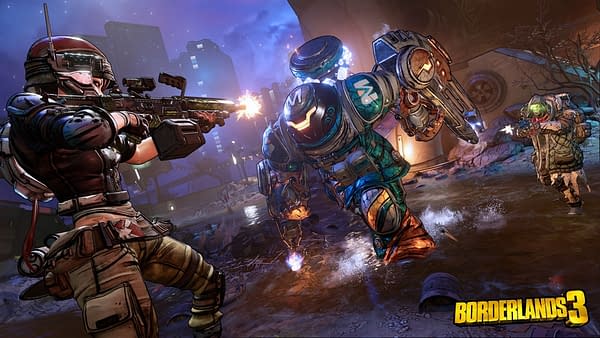 Borderlands 3 looks and feels a hell of a lot like Borderlands 2, but with updated graphics, a better FPS experience, and increased character customization options. The gameplay is smooth, the humor is on-point, and they don't over-abuse Claptrap. Which is fabulous, because Claptrap is a weapon that needs to be very carefully aimed or he just becomes tedious.
While moving the game from the world of Pandora to a multi-world exploration type game is a pretty big risk for the looter-shooter, the one world we've seen so far is pretty well-done. You have many of the same enemy types, but also a few new ones that are world-specific. Which helps make the game feel fresh, despite looking almost exactly like Borderlands 2.
However, the great gameplay, the humor, the narrative shift… all of that gets overshadowed by the antics of Gearbox Software's problematic CEO. And that's a damn shame.
I'm not about to suggest that you boycott Borderlands 3 because of Randy Pitchford. That would, unfortunately, effect the day-to-day employees of Gearbox far more than the company's CEO. And that's not my purpose.
I'm just saying that the only negative feelings I have toward the entire Borderlands series are all related to the studio head's personal behavior.