THQ Nordic Acquires Kingdom Come: Deliverance Dev Warhorse Studios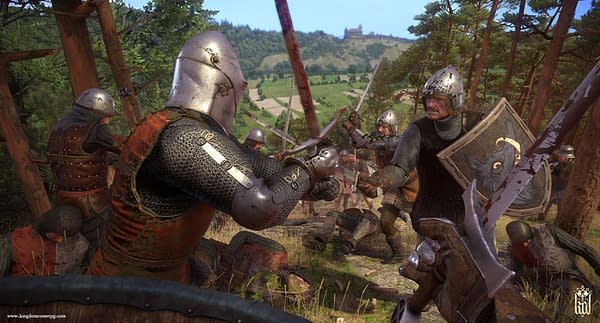 THQ Nordic and Koch Media is acquiring Prague-based Warhorse Studios, the dev studio behind Kingdom Come: Deliverance. The acquisition includes the development studio and all intellectual property rights and is an extension of the pre-existing relationship between Warhorse and Koch Media.
The announcement comes on the 1st anniversary of Kingdom Come's release, which also marks the game's 2 million sales milestone. Yes, across all platforms, there have been over 2 million copies of Kingdom Come: Deliverance sold.
The news came along with several statements by Warhorse, Koch Media, and THQ, which you can find below.
"Becoming part of THQ Nordic family is an important milestone for our studio. We began as a small start-up with a handful of employees who were enthusiastic enough to join this challenging project. The skills of our team members, trust and support of our main investor and passion of our fans, who supported development of Kingdom Come: Deliverance through a Kickstarter campaign, helped us grow to an international level. We believe that backing by THQ Nordic and Koch Media will give us an extra push in our mission to bring exciting games to our customers and extend the frontiers of the gaming industry,"says Martin Fryvaldsky, CEO Warhorse Studios.
Dr. Klemens Kundratitz, CEO Koch Media GmbH adds: "We are delighted to welcome the team from Warhorse Studios in the Family. The successful cooperation we developed during our journey with Kingdom Come: Deliverance linked both our companies already very closely and I am sure that our now even closer combined knowledge and experience will open up amazing new opportunities for both companies. Not only the 2 Million sold copies but also the motivation within the teams to create new ideas combined with the learnings from the past, are a rock solid foundation for future projects to build on."
"Warhorse Studios is one of the leading independent studios in Europe and I am proud to welcome them to the THQ Nordic group. Kingdom Come: Deliverance, which has now sold over 2 million copies, has been a great success since the release exactly one year ago. I look forward to continuing to witness the owners run the studio and drive the creative process for many years", says Lars Wingefors, CEO of THQ Nordic AB.