Tonight Is Pidgey Spotlight Hour In Pokémon GO: February 2023
Pidgey Spotlight Hour is happening tonight in Pokémon GO. Learn about the hour's bonus as well as if Pidgey can be Shiny.
---
Tonight is Pidgey Spotlight Hour in Pokémon GO. From 6–7 PM tonight, Tuesday, February 7th, this Normal/Flying-type Pokémon will be appearing with increased frequency in the wild. It will also be responding more frequently to Incense and will even pop up in spawn points that are not normally active. You will need to get out there and walk in order to activate that Incense buff, though. This is the first of four Spotlight Hours of February 2023 in Pokémon GO, so be sure to read to the end of the article for our breakdown of upcoming Spotlight Hours and bonuses happening this month. First, though, let's get into the details of tonight's event.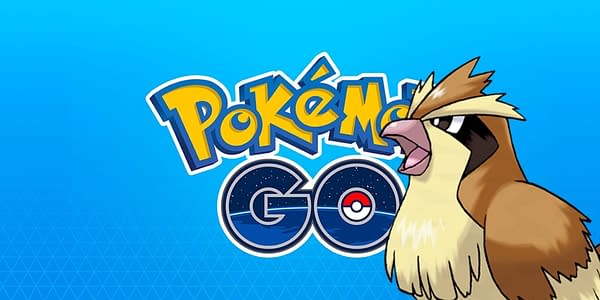 Pidgey was a once-common spawn that is now rarely featured in the game. Well, at least a lot less common. Pidgey has been Shiny-capable for a long time, so Shiny hunters who have yet to catch their Pidgey should get out and get to hunting. Shiny Pidgey is visually similar to Pidgey but is slightly more golden, so keep your eye out.
Tonight's Spotlight Hour bonus is double XP for evolving Pokémon. This is, unfortunately, not a bonus that can be taken advantage of while actively Shiny hunting Pidgey because we still can't mass evolve. You'll pretty much have to pick between hunting for Shiny Pidgey and earning that extra XP. We have another XP bonus coming for the Jigglypuff Spotlight Hour so I would suggest getting after Pidgey.
These are the Spotlight Hours and bonuses coming to Pokémon GO in January 2023:
February 14th, 2023: Woobat with double Stardust for catching
February 21st, 2023: Jigglypuff with double XP for catching
February 28th, 2023: Slakoth with double Candy for catching
The corrected Raid Hours for the month of February 2023 in Pokémon GO are:
February 8th, 2023: Tapu Lele, Shiny release
February 15th, 2023: Regirock, can be Shiny
February 22nd, 2023: Rayquaza, can be Shiny