Tonight Is Tynamo Spotlight Hour In Pokémon GO: January 2023
Tonight is Tynamo Spotlight Hour in Pokémon GO. Can it be Shiny? What is the Spotlight Hour bonus? Prepare for the event right here.
---
Tonight is Tynamo Spotlight Hour in Pokémon GO. From 6–7 PM tonight, Tuesday, January 23rd, this Electric-type Pokémon will appear with increased frequency in the wild. It will also be responding more frequently to Incense and will even pop up in spawn points that are not normally active. You will need to get out there and walk in order to activate that Incense buff, though. This is the fourth of five Spotlight Hours of January 2023 in Pokémon GO. Keep reading for a full breakdown of the remaining events coming to the game this month but first, let's get into the details of tonight's offering and bonus.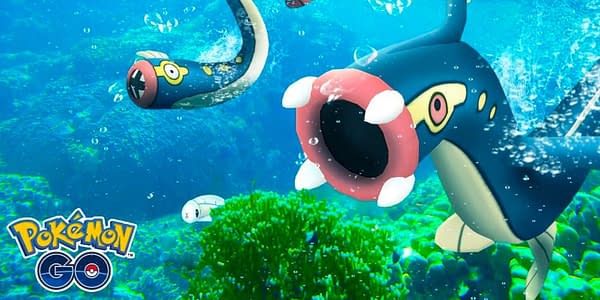 Unfortunately, Tynamo cannot currently be Shiny in Pokémon GO. However, there is a draw to this event, as Tynamo has not been featured very frequently since its release. This would be a good chance to get out there and earn Tynamo Candy to evolve your own Tynamo into its evolutions, as seen above. The second stage is Eelektrik, and the final stage is Eelektross.
Tonight's Spotlight Hour bonus will actually help with this goal. The featured bonus is double Candy for catching Pokémon, and you don't need to utilize any items to take advantage of this. Get out there and let those Poké Balls fly.
These are the remaining events coming to Pokémon GO in January 2022 and beyond:
January 25th – February 1st, 2023: Tapu Koko in Tier Five raids with a Shiny release
January 25th – February 1st, 2023: Mega Aerodactyl returns to Mega Raids
January 25th, 2022: Tapu Koko Raid Hour
January 27th – February 5th, 2023: Crackling Voltage Event featuring the release of Shiny Helioptile.

A Team GO Rocket takeover will begin on February 1st as well as part of this event, and it will include the release of Shadow Registeel through Giovanni encounters, new Shadow Pokémon, and a change in the Shiny-capable Shadows that you can encounter by defeating the Team GO Rocket Leaders Sierra, Arlo, and Cliff.

January 31st, 2023: Blitzle Spotlight Hour with double Candy for transferring Pokémon.