SEGA and Creative Assembly have revealed a new chapter coming to Total War: Three Kingdoms, as players will have to deal with A World Betrayed. The content will throw you into the immediate aftermath of the devasting 190CE conflict. This is where China's warlords clash and deal with the power vacuum in the Han Dynasty. A lot of problematic issues come up between rival and friendly factions that you now get to live out and play. Here's a few more details on the content, as well as the new trailer for it.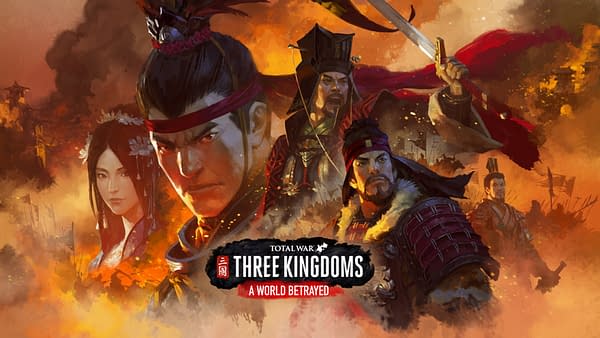 Forge a new empire with an army headed by two of China's mightiest warriors of the period, the prodigious Lü Bu and the ambitious Sun Ce, each with unique rivalries to settle and lands to conquer. Following them into the fray of battle are new and unique commanders, powerful warriors and eminent statesmen, all ready to back their leader's claim to China!

Two new factions – led by Lü Bu and Sun Ce.0
Thirteen playable factions – each with new starting positions, events, and story missions.
New battlefield units – including the Tiger Guard, Flying Riders, and Handmaid Guard.
New characters – featuring Cheng Pu, the Qiao Sisters and more.
Enjoyed this article? Share it!