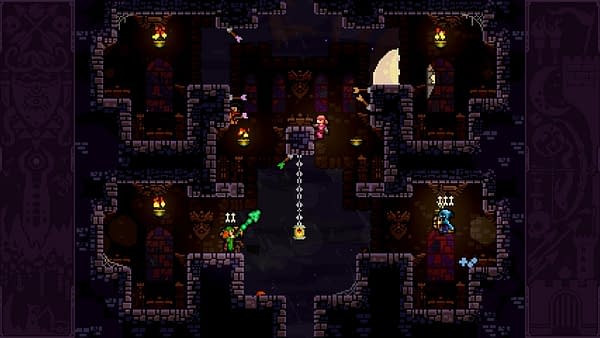 Developer Matt Makes Games announced both Celeste and TowerFall Ascension would come to the Nintendo Switch last year. And while it may have seemed a TowerFall port would likely be released first, it still has yet to be released. Meanwhile, Celeste released just last week.
Speaking to IGN as part of a larger discussion about independent games on the Nintendo Switch, developer Matt Thorson explained that he always intended to release Celeste before porting over TowerFall.
"Our plan was always to wrap up Celeste before working on the Switch TowerFall edition. Soon we'll be freed up to bring that over! We know a lot of fans are eager to play TowerFall on the Switch, and I'm excited to see it on there myself," Thorson told IGN via email.
"But it's more important for us to move forward with Celeste and put all our energy into making it as good as possible before revisiting TowerFall again. We think fans of TowerFall will be surprised at how much we've improved and pushed ourselves to explore new creative territory in Celeste," Thorson said.
For those unaware, TowerFall is a pixel art 2D combat game featuring archers bouncing around various arenas and trying to one-hit kill each other.
Originally released in 2013 on the Ouya, TowerFall came to PS4, Xbox One, and PC with added content in 2014. The Switch port of the game has no release date at this time.
Enjoyed this article? Share it!