Twitch has revealed what all of their Free Games With Prime will be during the month of February 2020, and there are some interesting choices. So first off, the five big games you'll be able to play are American Fugitive, Desert Child, Narcos: Rise of the Cartels, Steredenn, and White Night. That's a pretty decent set of games, a couple of them having recently been released over the past few months.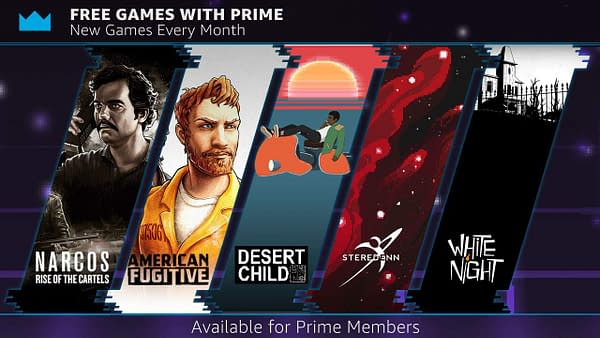 Meanwhile, there are a number of games that have signed on to give players with a Prime account some exclusive in-game bonus items. Nothing that's going to affect gameplay, more on the cosmetic side. But its still free stuff from Twitch. The games taking part in the free loot system are Destiny 2, PUBG, Apex Legends, League of Legends, Teamfight Tactics, Madden NFL 20, Mobile Legends: Bang Bang, Black Desert Mobile, Raid: Shadow Legends, and Fortress M. We have photos of what you can snag in most of those games for you to check out below.
Enjoyed this article? Share it!