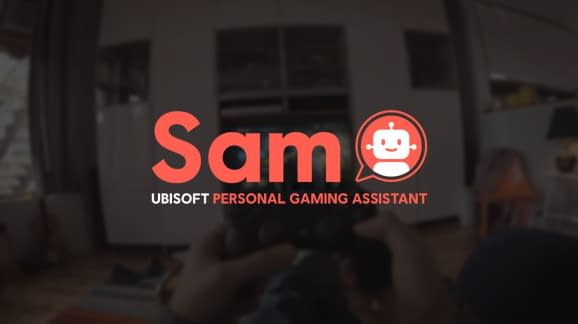 After launching in Canada back in January, Ubisoft is bringing their gaming assistant AI to the global games market. Sam is designed to enrich a players gaming experience by connecting them with their game library, friends, community, as well as most of Ubisoft's online services.
Starting today, Sam is available worldwide in English only and is currently in BETA. Sam is a chatbot that follows your in-game progression and provides you with real-time stats and tips. Sam leverages Google Cloud's Dialogflow Enterprise Edition, which enables it to answer a large variety of topics related to Ubisoft games and services.
Naturally, Sam is going to be most helpful for newer players and casual gamers. However, hardcore Ubifans will still find some of the AI's features useful. Particularly the connectivity to friends and Ubisoft's online services. The assistant is only available in English at the moment, but other localizations are likely on the way. French, at the very least, should be in the works considering the company making Sam.
Sam entered its open BETA in Canada on January 24th and has received several updates based on user feedback.
Sam is now available on the Ubisoft Club mobile application, which can be downloaded on Google Play and App Store.
You can check out the Sam introduction trailer below.
Enjoyed this article? Share it!