"Borderlands 3" Protagonist's Gender Identity Puts Fandom In A Tizzy
Borderlands 3's online community is up in arms after the series' official forum announced that users who misgender the game's robot protagonist, FL4k will be banned.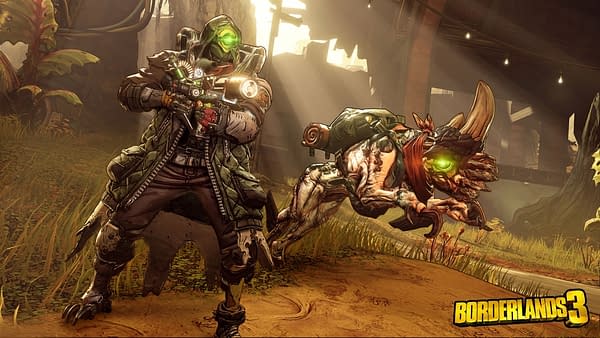 According to the website's moderation team, FL4K is non-binary, meaning they use they/them pronouns. The banning announcement initially caused confusion to Borderlands 3 community. Some commenters found the punishment of banning to be too harsh. Other users questioned FL4K's non-binary status, noting that Gearbox, the company who develops Borderlands, has frequently referred to FL4K with male pronouns. Skeptical users pointed out that FL4K was referred to with male pronouns in an official character guide that was published on Thursday.
The guide read:
One of the strongest early game builds for FL4K, I personally think, is using his Fade Away skill with the modification that allows unlimited shots while cloaked. Pair that with the Jakobs manufacturer perk of every critical shot ricochets to another enemy, and you'll have high powered bullets bouncing everywhere.
Users also cited confusion that that FL4K appeared male and had a male voice actor, and yet they were considered non-binary.
However, FL4K is certainly non-binary. Their voice actor, SungWon "ProZD" Cho has regularly reminded fans of the robotic playable character's pronouns via Twitter posts.
Gearbox's official guide was later updated to refer to the character with their correct pronouns. The Borderlands 3 forum moderators clarified that users wouldn't be banned for accidentally misgendering the protagonist, rather, they'd be banned for purposefully doing so following being corrected by the moderation team.
While the outrage was ostensibly for naught, it did prompt a conversation regarding gender identity on the series' Reddit page. Borderlands 3 will launch on PC, Xbox One, and PS4 on September 13, 2019.