Check Out The Leaked Gears Of War Themed Xbox One S Microsoft had a pretty massive leaking problem during E3, with a ton of their major reveals getting spoiled before their press conference.
Well, it seems the company has been hit again by further leaks, as this image of a Gears of War themed Xbox One S has hit the web. It shows the slim console, with a nice red finish and gears of war themed decals. Unsurprisingly, this version of the console will come with a digital copy of Gears of War 4 Ultimate Edition, which does come with a Season Pass.
This was all dragged up by insider @ekim_gaf, who says the price is currently at $450, but that could change.
Here is the back of the console too.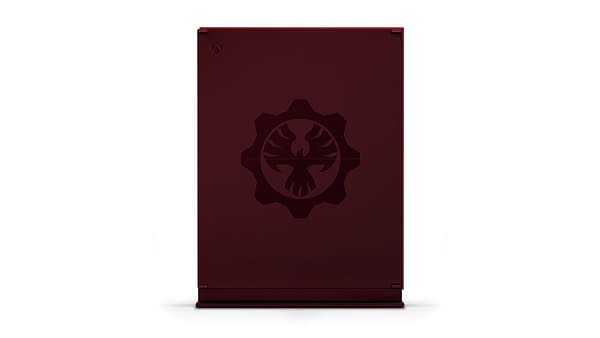 Looks nice to me. If you are a Gears of War fan and have been looking into getting the S, seems a no brainer.