Behaviour Interactive, the folks who brought you Dead by Daylight, have re-launched their multiplayer survival action title Deathgarden. Retitled to reflect nearly one year of behind-the-scenes work redesigning and rebuilding the title from the ground up, Deathgarden: Bloodharvest finds players in a dark and divided future. Only those deemed worthy are granted entrance to the Enclave, an opulent safe haven, while the rest are damned to almost certain death in the slums. The only gateway between these two worlds is The Bloodharvest, a twisted trial of violence that takes place in arenas known as Deathgardens.
Hunters enter the Bloodharvest willingly, yearning to ruthlessly kill scavengers to rise through the social ranks of the Enclave's society. For scavengers, entering the Deathgarden is their only chance to escape a life of disease and despair by proving themselves worthy.
These sweeping changes to the game's setting and lore are matched with a new approach to design, gameplay, and progression as well as newly added features, including:
Focus on Power-up Progression
Five brand-new scavengers and three new hunter characters, each with their own unique loadouts, progression, and background story
All playstyles are viable as every in-game action now rewards XP and resources
Progression designed to encourage and reward trying out different playstyles
Frantic Brutal Gameplay
Track and gun down scavengers in first-person as a ruthless hunter. Scavenge for blood and escape in third-person with fast-paced parkour and stealth abilities as a scavenger
Five scavengers vying to survive while stalked by an unstoppable hunter
A procedural map system, featuring four new Deathgardens that challenges players to adapt to an ever-changing environment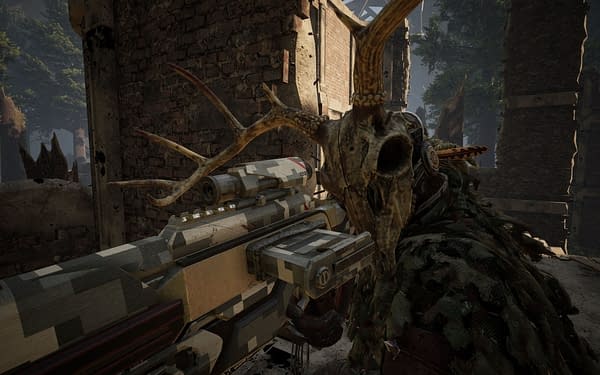 To celebrate this renewed Early Access launch on Steam, Behaviour Interactiveis hosting a two-for-one sale for Deathgarden: Bloodharvest at $9.99 USD for one week only before the game returns to its new permanent price of $14.99 USD.
New players and early adopters alike can also look forward to the Terminator T-800 Endoskeleton cosmetic set for the hunter. Starting today, players can purchase this cosmetic set on Steam to enter a match as the T-800.
Meanwhile, players who purchased the original game will receive two Legacy Cosmetics, a VIP flair, and a transfer of all earned exclusive cosmetics with a bonus currency pack based on their original Deathgarden player level.
You can check out Deathgarden: Bloodharvest's spooktastic launch trailer below.
Enjoyed this article? Share it!