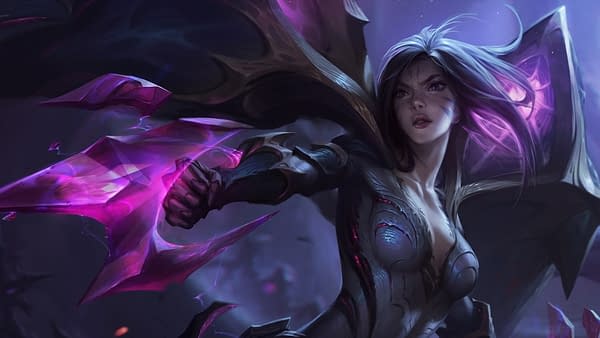 League of Legends developer Riot Games has announced a partnership with Mastercard to become the first, exclusive global payment services partner for League of Legends esports events. The partnership is part of a multi-year deal between Riot and Mastercard and will include LOL's three annual major esports tournaments: the world championship, all-star event, and mid-season invitational.
The partnership will also include special in-game benefits for card holders as well as special ticketing programs for the tournaments.
You can check out Variety's report for more details:
The two companies are now working on special in-game benefits for card holders, along with special ticketing programs. Mastercard's first live-event fan activations take place at the League of Legends World Championship this fall in South Korea. Additionally, it also wants to package "Priceless" access and "one-of-a-kind experiences, helping esports fans get closer to everything they love about 'League of Legends' esports events."

"League of Legends" first launched in 2009 and has 100 million players worldwide. It also has one of the most robust esports scenes in the gaming industry. The 2018 Mid-Season Invitational, which took place in June, had 19.8 million concurrent viewers at one point and 60 million unique viewers, according to LoL Esports. But, Riot is thinking of cutting its esports budget. In a Reddit post last month, it said it spends over $100 million annually on esports worldwide. If revenues don't increase within the next three years, Riot's budget will need to decrease by some amount.

"We've invested a ton into esports since we started hosting Worlds in 2011 and costs have increased dramatically since then as we've looked for ways to create more awesome local leagues (14 now) and international events (4), go to iconic venues (Madison Square Garden, Staples Center, Bird's Nest, etc.), and generally look for ways to continue to impress you all and make an esport you can be proud of," Riot said. "Now we're out of 'startup' mode in a sense for esports: instead of just making esports happen and be awesome, we also want to focus on making this a financially sustainable endeavor that can last decades or more."

"But we don't want to continue to be in startup mode — we're now a mature business and costs need to be more in line with revenue in the future: Now that we've built something awesome, we're going to start exercising more discipline around holding ourselves to financial constraints as revenue continues to pick up."
While you might think the partnership is a bit odd, and we'll grant you that it is unique in the gaming world, credit card exclusive ticketing programs are not new. Concerts, plays, musicals, and traditional sporting events often have similar partnerships with exclusive ticket windows for card holders. This is just the League of Legends version.
Enjoyed this article? Share it!