[Review] The Elder Scrolls: Blades is a Bit of a Pay to Win Game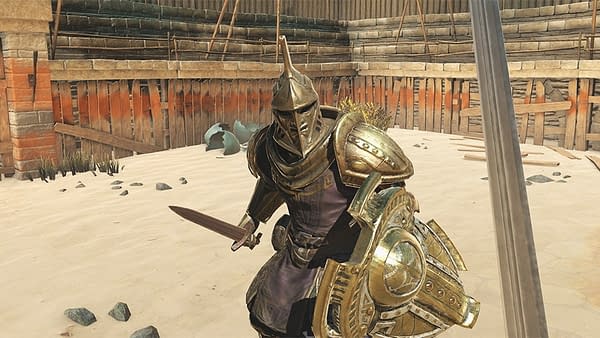 [rwp_box_recap id="0"]
Bethesda Softworks has released mobile game The Elder Scrolls: Blades into Early Access for all players, and the game's freemium model is not great. Blades is an AAA mobile game, and with that, has some rather sophisticated graphics and controls. The graphics and character models look exactly like The Elder Scrolls V: Skyrim, which is pretty damn slick for a mobile game. The controls are pretty solid, even with the virtual joysticks, and the "meeting mode" portrait play is hilariously fun. The problem, like many games these days, comes with the micro-transaction system.
The Elder Scrolls: Blades uses chests that players get as rewards for running quests or taking part in the endless dungeon mode, and those chests drop gear that you'll use to equip your character. The higher level the chest, the better the gear drops. Though most early content, naturally, only drops Wooden and Silver level chests. The loot system would be fine, if the chests were only dropped by playing the game.
That is not the case with Blades.
All players get access to a free loot drop once a day which is sometimes a free Golden or Silver chest, however, they can also buy Golden and Elder chests for real currency. All chests have an open timer, but of course, you can purchase gems to open them faster, allowing you to basically buy a bunch of chests and open them immediately if you're willing to pay for it.
And because those chests drop gear that you can use in-game for both PvE and PvP content, it's essentially a "pay to win" scheme, which ruins an otherwise great mobile game.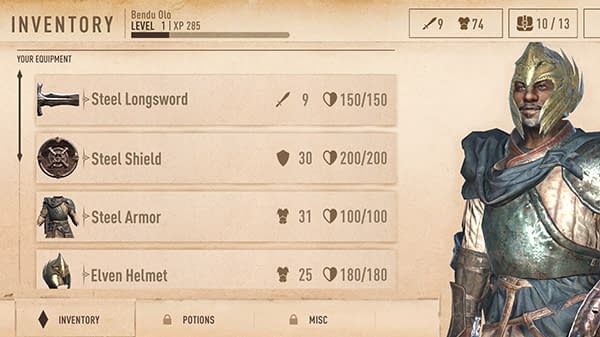 The Elder Scrolls: Blades is one of the slickest mobile games I've ever played, when it comes to actual gameplay. The controls are no longer swipe based, but do involve tapping and holding the screen in, essentially, a rhythm game to determine critical hits over regular ones, which is far easier to handle than the swipe control version I demoed back at E3 last year.
The character creation system is less sophisticated than other recent Elder Scrolls titles, but it's still shockingly deep for a mobile game. You get several options for face shape, eye color, hair style, hair color… you don't have access to the customization sliders, but the game does give you a ton of options which allows you to customize a character in almost the same way as you'd expect. The gear system and perk system feel like they came right out of Skyrim despite similar simplifications. You don't have as many skill trees, but you do have quite a few options for picking magic perks, combat skills, and general abilities.
The game includes city building aspects where you reconstruct a town of your own, it's got a deep dungeon, and the procedural generated quest dungeons are all shockingly high quality.
Which makes the loot box system even more frustrating, because it ruins a game that proves mobile RPGs can be nearly as deep as their console and PC counterparts. Combine that with the fact that we're still dealing with the same exact loot box controversy in 2019 as we were throughout all of 2017 and 2018, it just makes The Elder Scrolls: Blades a giant disappointment.