Sega President Wants a Sonic Comeback as Much as We Do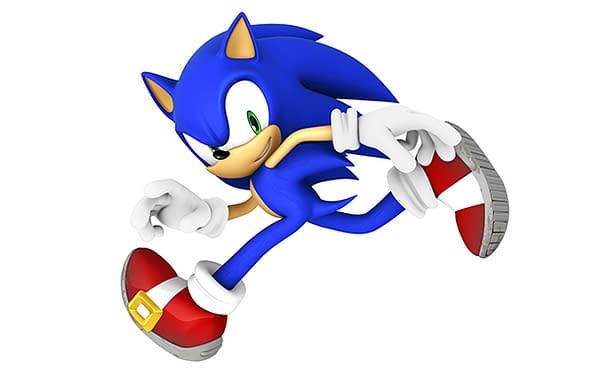 If you've been wanting a comeback for a certain speed demon hedgehog, you aren't alone — in fact, you have a pretty powerful ally. President and COO of Sega Sammy Holdings Haruki Satomi expressed his desires for a new series of quality Sonic the Hedgehog games in a recent interview with CNBC. The interview also covered the breakdown of SEGA, when Satomi felt the company "disappointed" fans, leading to customer dissatisfaction and a near collapse of the company due to internal issues.
"[…] Several years ago when we launched a Sonic game, the reception was very bad. There was a site called Metacritic that aggregates the critics and scores games from 1-100, and at that time the Sonic game got 30 out of 100," Satomi told CNBC. "[We] did not meet those expectations for the big fan base we have. So after I took the lead, [I said] it will never happen again and I told our development team or even sales team that we should not release a game unless we 100 percent agree with and are confident of the quality." The game in question here is 2006's Sonic the Hedgehog, which has pretty abysmal scores, including a 46% on Metacritic.
However, despite multiple attempts, no current Sonic games have managed to galvanize gamers the way the franchise used to, though Sonic Mania has done well.
From Variety's report on the interview:
The series hasn't yet made the kind of comeback fans have been hoping for, but newer games featuring the hedgehog have been promising. Satomi is looking to take feedback and lessons learned during the difficult time following "Sonic the Hedgehog's" debut on Xbox 360 to make Sega Sammy as prosperous as it can be going forward.

"Many people send email or Facebook messages asking me to make this kind of game, or please bring back this title again, or please improve the quality of this title again, so I try to answer those questions and requests," he said.

The retro-tinged "Sonic Mania" has proven to be something of a turning point for the series, with Satomi crediting the game as one of the company's better-performing titles in terms of critical success.

"One of the answers I gave was the latest two titles which we launched last year, 'Sonic Mania' and 'Sonic Forces', especially 'Sonic Mania', which got an 80-85ish Metacritic score. Fans are excited about this game, and people really love it. Actual sales were very strong." He also mentioned the animated "Sonic Mania" series, which has been generating a fair amount of buzz since its YouTube debut. While it hasn't yet reached, say, "Mario" levels of hype just yet, the age-old rivalry between the plumber and hedgehog seems to have subsided, at least in Satomi's eyes.

When asked about the possibility of Sonic "beating" Mario, Satomi was instead keen on playing up Mario and Sonic's partnerships seen in the "Mario and Sonic Olympic Games" releases, with the most recent entry seen back in 2016. The way he sees it, Mario (Nintendo) and Sonic (Sega) are now friends, and they've teamed up to make even better products. "We're teaming up to entertain our fans," he clarified.
As for ways to entertain those fans, well. Satomi seems pretty confident that mobile games are the way to go:
"Simply the competition in the smartphone game has been very high and higher and higher so we decided not to release too many titles over the last two years; instead we developed more quality games to be more competitive in the market, then since this year we will keep these new titles so our digital sales will grow again."
The publisher is planning to release more than 10 mobile games this year, but details on those games are pretty slim at this time.
If Sega manages to learn from past mistakes and continue making solid content, especially quality mobile games, we just might see a small Sega renaissance. Because yes, mobile games are indeed going to be key to this plan, the way handheld games were always big for Sega in the past.