Talking To Showrunner Noah Eichen About The Creaton Of Halo Audio Series HUNT the TRUTH I've been harping on about HUNT the TRUTH for a while now. The audio series, which started earlier this year, is part of the marketing for the upcoming Halo 5: Guardians. However, to end the description there would be somewhat of a betrayal of how good this series is.
The first season of the podcast released 10 to 20 minute episode over 13 weeks, following fictional war journalist Benjamin Giraud as he is tasked with writing a report on the Master Chief. What ensues is a twisting and turning conspiracy that is hard to not get swept in. For my money, this is one of the best Halo stories ever told. A lot of that goes to the format and how untold this part of the universe is. It digs much deeper into some of the concepts we understood about the Halo lore, but gives them real and human faces. It's a wonderful bit of story telling.
So, with that, I felt I needed to find out how it was made and what went into the actual creation of this season. For that, I reached out to Noah Eichen, Showrunner for the writing and production of the show. This is such a unique piece of marketing, finding out what went into it was fascinating. Add on top of that, it sports a stunning cast featuring Keegan-Michael Key, Cobie Smulders, Troy Baker, Phil LaMarr, Jennifer Hale and a ton more from TV and voice acting circles alike. It's a bit of an enigma how this got made and I was seriously curious. It made particular sense to enter this conversation now as we are on the dawn of HUNT The TRUTH Season 2.
So with out further ado, here is me and Eichen talking about the process of how this story came to be. We get into some mild spoilers here and there, so if you haven't listened to the series, go do that. You won't regret it.
PD: How did this project actually come about? Did you pitch for it or did Microsoft approach you?
Ayzenberg is the Agency of Record for Xbox so we help come up with campaigns around all the first party titles, including Halo 5:Guardians. After seeing an early cut of the first teaser ("Bullet") we had a ton of questions: "Who is shooting the Chief? Why is he a traitor? WHAT IS HAPPENING!?" Almost immediately our team was struck by this notion of an audio series where you'd have a journalist retelling the story of the Master Chief, through the words featured on the on the interactive version of the bullet teaser.

At Microsoft, they all fell in love with the idea, and things grew and grew from there. By the end of our first meeting with 343 it had evolved into a full season; 13-weekly episodes, A-list cast. It was incredible.
When you sat down to write season one, how much were you given to use? Were there parameters that meant you had to hit 'this, this and this' beat? Which is to say, were the elements of the story you needed to include?
With the theme of perspective resonating out of the TV commercials we thought it would be really fun to show a new twist on major events from Halo lore in order to make core fans look at the series in a different way. The goal was to get fans excited as well as be a great crash course experience for people who knew little to nothing about Halo.

In our first meeting with 343 we got to sit down with Frank O'Connor, Jeremy Patenaude, and Brian Reed. And if that wasn't nerve racking enough, here we are asking the gatekeepers of the Halo story to let us explore a part of the Halo Universe that wasn't fully fleshed out and in a medium they'd previously had great success in, although in a very different way with 'I Love Bees' for Halo 2. They really took a big chance on us, and they've been incredible creative partners ever since – both guiding us and giving us freedom to build a great story together.
What was the actual process of coming to the story? Where did Ben Giraud come in and what was the actual process of plotting his story?
Conceptually it was all pretty straightforward. We had an idea, created an outline, wrote a pilot episode, etc. But there was a moment early on where we had to decide how far we were going to push this idea and there were some valid concerns about how ambitious we could be. But as we read through the first script all together we could all feel we were onto something really special, I think it was the moment when Benjamin explained to Ellie that her childhood friend was now the Master Chief. Everyone perked up a bit. That was it. We knew we were on to something big and we needed to fully throw ourselves into it.

At first Benjamin was really just a generic journalist named David Clark or something. And in our meeting with 343, Frank O'Connor said, "You know, we have this journalist from Second Sunrise. We never fleshed out his character or gave him a name. But let's make him this journalist. And as an homage to the late artist who had made the art for the comic, Moebius, let's name him Giraud." We took that and my middle name, Benjamin, and we ran with it. We used the story from Second Sunrise as a foundation and started building off of that. He had been in new Mombasa, he had taken the picture which became the cover for Halo 2, etc. That whole process really cemented our desire to tie in as much lore from the universe as we could.
What were some of your inspirations for Hunt the Truth? I know a lot of people call it Serial-ish as a descriptor. Is that fair?
When you're trying to sell a room of people on a concept, and get them to understand the core of an idea, it's a lot easier to say, "It's like Serial, but sci-fi," than trying to explain the intricacies of the entire story or the Halo universe. And unfortunately a lot of times the idea stops there. And if we had stopped there it could have easily become a shallow rip off of Serial. But our goal from the beginning was to create the most realistic and immersive story we could that felt at its core like the type of real world programming we're used to hearing on NPR. We wanted everyone listening to get lost in the story and forget that they were listening to a science fiction show; everything had to be tangible and relatable. We went as far as researching the kinds of microphones that NPR uses, various mic placements, how they record narration vs interviews, as I worked with the actors we really focused on keeping the performances conversational and not overly polished. Even small things, like Ben stumbling over a line, a little laugh in an interview, uncomfortable silences – all of that is designed to break down the walls of reality.
Were you a fan of the content before and what was the actual process of research involved? Halo is a huge universe. How did you actually reach using specific concepts like glassing, and the use of clones?
I've been a longtime fan of Halo. The first game I owned for my original Xbox was Halo: Combat Evolved and I loved it, instantly. I've played all the games since, read some of the comics, and watched the shows. So I was pretty familiar with most of it. But I've also been really lucky to have an incredible team working with me on this project. Ian Tornay, our self proclaimed "Halo Historian" has read every novel, comic, and ancillary piece of extended Halo lore ever created, I think. And Andrew Volpe, who did a fantastic job at bringing these characters to life, building encyclopedic backstories and really thinking through their genuine motivations so when we sat down to craft the story for Season 1, everything came out of a place of genuine enthusiasm and realistic character motivations.

The concept of using glassed planets as a central theme to the narrative was two fold: We felt that glassed planets were too unique and cool not to use, but at the same time we needed to find a realistic reason to be there. Ultimately we ended up building an entire story bible basically just on what the culture, climate, topography, economy, and dangers of a glassed planet would be for people living in the Halo universe. And then we used those elements to inform our story.

As for the clones, I've always been incredibly interested in the origins Spartan-II program. I think if you just play the games it's quite easy to glaze over all of that. But when you really think about how messed up it all is; it's incredibly disturbing. There's one bit of narration that Andrew Volpe wrote for Ben as he imagines the lives of these poor clones as they're placed in these other kids warm beds only to wake up in totally foreign places with people they don't know and then they begin to rot, dying in slow and excruciatingly painful deaths. It was possibly one of the most disturbing things I've ever read in a script. But it was incredibly powerful. Every time I think back to that monologue specifically I can't help but start laughing though. It's one of the most depressing things I've heard and the fact that it's essentially marketing for one of the biggest gaming franchises in the world is so funny to me. Kudos to 343 and Microsoft for going there with us though.
Would you say Hunt the Truth is a byproduct of Halo 5 marketing or was it always a standalone project? How much did Halo 5 actually influence the story here?
I saw Hunt the Truth described in Official Xbox Magazine as the "spiritual center of the campaign" and I think that says it really well. It's been an incredible effort, across agencies, within Microsoft and with 343 to drive and support the series. So it is absolutely a byproduct of Halo 5 and the marketing campaign. Season 1 sort of existed in a vacuum but season 2 will have far more direct tie-ins to the timeline and themes of the game and campaign.
What was the process of actually working with the actors like? You guys really roped together a top tier cast. How did that casting process go?
The cast was incredible top to bottom. I've never experienced anything like this before. Maybe that's because I wasn't working on Halo, but I made a wish list of who I thought would be amazing for each role and, down the line, they all said yes. Getting to work with Keegan-Michael Key, Kumail Nanjiani, Cobie Smulders, Janina Gavankar, Troy Baker, Jennifer Hale, Phil Lamarr, etc. was unbelievable. I think I was probably most star struck by Stacey Keach. He's a legend and was just the nicest guy in the world. So complimentary and easy to work with.

Most of the roles were knocked out in just a few hours of recording. Keegan's stuff was broken out over several sessions the course of the entire series. The biggest challenge I think was doing scenes where multiple actors are playing off each other. Like in episode 6, you've got Ben, Petra, Mshak and Ray all in a room playing off each other, and each of those performance we're recorded alone on separate days, that's where really detailed notes come in handy.
Going forward, and I'm sure you can't share too much, but what do you hope season 2 does for this universe? What do you hope it achieves?
I hope it does what season 1 did for people but in an entirely new and unexpected way. We just wrapped up writing season 2 and we're now in full on production mode. I wish I could tell you everything! But in the interest of keeping my job and not getting black-bagged by ONI, I will have to keep the story beats myself. I can say that the story of season 2 is dramatically different from season 1.

We've still got some incredible returning characters and cameos from season 1 and we will be introducing some fan-favorite Halo characters into season 2. Also some of the actors we've cast for season 2 are going to blow people minds. All will be revealed shortly and we can geek out about them together. It's gonna be fun.
Season 2 is set to begin sometime in the near future. Last we heard it was due to debut this month, but we've not heard word since July. I'll be sure to keep you guys on top of the date until then.
---
---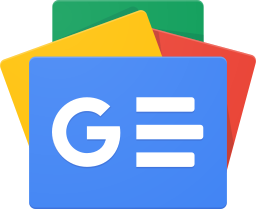 Stay up-to-date and support the site by following Bleeding Cool on Google News today!