Tom Clancy's Ghost Recon Breakpoint Is Going Vinyl
Ubisoft and Laced Records announced today that Tom Clancy's Ghost Recon Breakpoint will be getting a vinyl soundtrack release. This is basically like a lot of previous releases to be announced fromt he company this year, as they are taking the original score and putting it onto two LPs. The soundtrack was composed and recorded by Alain Johannes, who music fans may know best from working with acts like Queens of the Stone Age and Them Crooked Vultures, as well as Alessandro Cortini who used to be in Nine Inch Nails, and drumming performed by Norm Block. The music in this game is something entirely different from a lot of other titles in the series, as you are bombarded with dark synth which puts you into a very specific mood. The double vinyl with silver 180g discs are available for pre-order now for $35, and will ship out sometime in September 2020. You can read a little more about it below from the announcement below.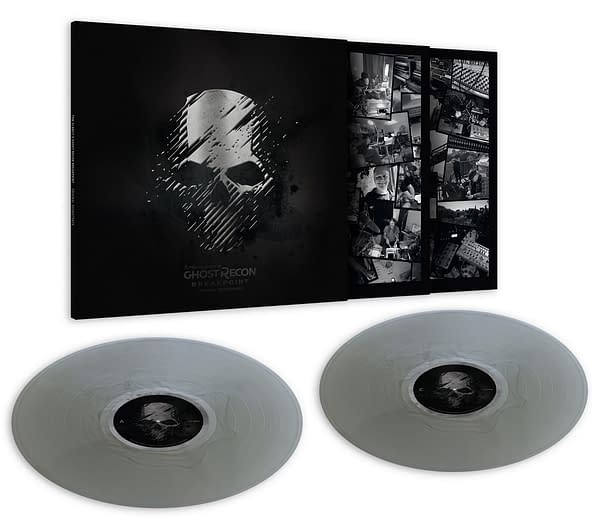 28 tracks specially mastered for vinyl will be pressed onto two audiophile-quality, heavyweight 180g discs, and housed in a deluxe spine sleeve with two printed inners. Sleeve artwork was created by Yann Orhan, Paris-based graphic designer, photographer and director.

"I loved every moment of creating this soundtrack with my super talented friends Alessandro and Norm. Immersing ourselves in the Tom Clancy's Ghost Recon Breakpoint world and reacting off it and each other was an amazing experience. It's definitely some of my favourite music I've ever been a part of," shared Alain Johannes, Ghost Recon Breakpoint's composer.

Alessandro Cortini, Ghost Recon Breakpoint's composer, also commented that "it was magical to work with such inspiring musicians and friends and to be given the chance of creating the sonic landscape for the game."