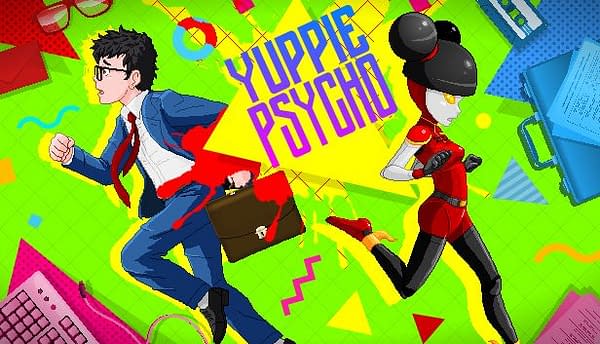 Baroque Decay's Yuppie Psycho has you control the hapless Brian Pasternack on his first day of work at Sintracorp, a corporation which just might be controlled by a witch. Pasternack has no work experience, didn't apply to the job, and just shows up on a random day with his job offer letter, confused but determined to do well at Sintracorp. Even though it seems like no one else bothers to do much work at the company. Some NPCs even respond to Pasternack's work ethic with extreme suspicion.
And that might just be warranted.
Pretty quickly it becomes apparent that not all is well at Sintracorp.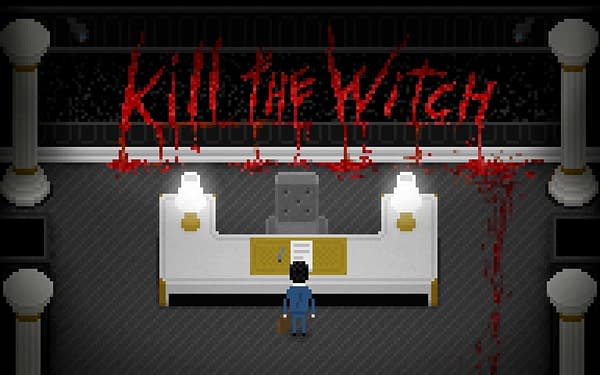 Between blood trails, flickering lights, photocopiers that steal your soul, and possible witches, Yuppie Psycho is pretty darn scary for a pixel art game. However, its the moments without all the supernatural elements that make the game more unsettling. Somehow, hunting for coffee grinds in an office that's definitely hiding dead bodies in conference rooms on the 9th floor is more terrifying than signing a contract underneath bloody writing that reads "kill the witch."
Because the tasks are so completely mundane.
The combination of outright horror and boring busywork does a great job of maintaining a feeling of suspense. And that's kind of genius.
Yuppie Psycho will release on Halloween (October 31st, 2018) on Xbox One and Steam.
Enjoyed this article? Share it!