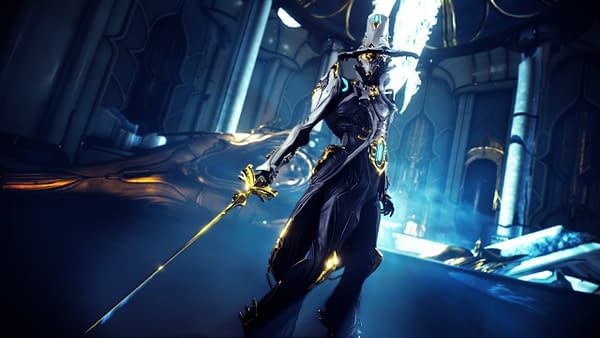 Digital Extremes, just after releasing The Sacrifice expansion to Warframe, has launched the newest Prime Warframe, Limbo Prime. The new playable character comes with a full Prime Access package of weapons and accessories on PC, PlayStation 4, and Xbox One. Limbo is the golden gentleman of Warframe, and his Prime form is no exception. He's also got the power to bend the Void to his will, which makes him a perfect companion for The Sacrifice.
The Limbo Prime Access package comes with weapons like Destreza Prime, a high puncture rapier that devastates armored foes and Pryana Prime, a secondary automatic shotgun that shreds enemies with ease. Limbo Prime is Warframe's 57th playable Warframe and 21st Prime Warframe.
With the purchase of the new Prime Access package, players gain access to the prime version of the golden gentleman, his merciless weapons, and the following:
Limbo Prime Glyphs: Embody Limbo Prime with these Prime Glyphs.
Limbo Prime Accessories:

Oblivia Prime Syandana
Rift Walker Prime Sigil
90 Day Credit Booster
90 Day Affinity Booster
The Prime Access program introduces rare versions of characters, weapons and accessories that boast superior performance and other advantages throughout the Origin System. Players can earn these items through Warframe's in-game Relic hunting system or instantly access them by purchasing a Prime Access Pack.
For more information on changes coming to the game, be sure to tune into the TennoLive stream at 6 p.m. EST on Saturday, July 7th, 2018 over on Twitch.
Enjoyed this article? Share it!