Today, Games Workshop put out an announcement with the core rules of their flagship game Warhammer 40,000's ninth edition. The new rules are available for free in a variety of languages, including English, Dutch, and German, among a bunch of others.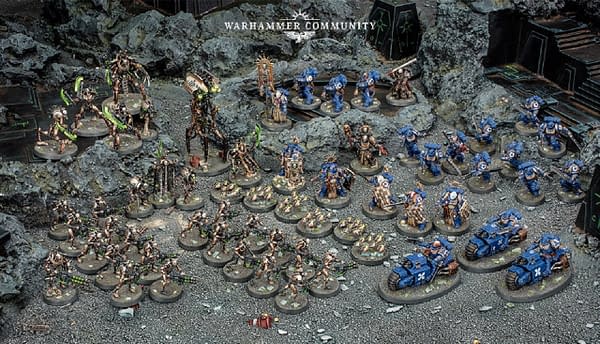 Alongside this particular core rules reveal announcement, Games Workshop has let consumers know, at long last, when their Indomitus boxed set will be slated for preorder. According to the Warhammer Community article detailing this information, Indomitus is going to be available for preorder on July 11th of this year, with release two weeks later on July 25th.
Additionally, on the page where the core rules are available, we got a peek at some other, newer releases for the new ninth edition of the classic grimdark-future game. For example, let's take a quick look at the Hammerfall Bunker, for Adeptus Astartes: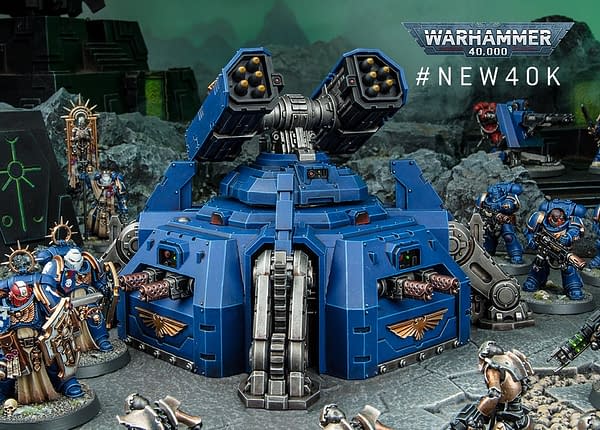 This gorgeous chunk of weaponised death is a Hammerfall Bunker. There's a strong clue in the name as to its purpose… yep, when the Adeptus Astartes need a fortified emplacement in a hurry, these are dropped in from orbit to provide a beachhead or secure a landing zone.

Not only does it look incredible, but it's tougher than grox-hide boots and armed to the teeth. Those side guns can be either heavy bolters or heavy flamers and the main weapon is a Hammerfall missile launcher, and in a move that will delight old-school fans, it comes armed with superfrag and superkrak missiles.
And then from there, Games Workshop also shows us the Convergence of Dominion for the legions of Necrons that we hope to field very soon: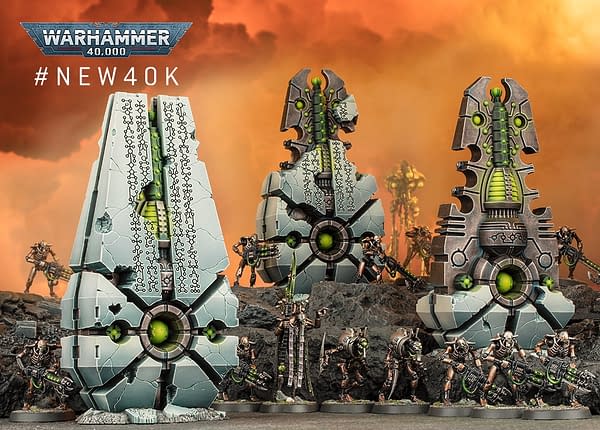 Each Convergence of Dominion consists of three Starstele (they're the big obelisk-type things), which are seriously durable and armed with impressively deadly transdimensional abductors! Even better, they bolster units from your dynasty that are nearby and, with the help of a friendly Cryptek, can perform Translocation Protocols to redeploy across the battlefield.
You can get ahold of the new core rules for the game by clicking here. Are you excited about Warhammer 40,000's newest edition? Let us know in the comments below!
Enjoyed this article? Share it!