Watching the Borderlands 3 Twitch Reveal will Get You Loot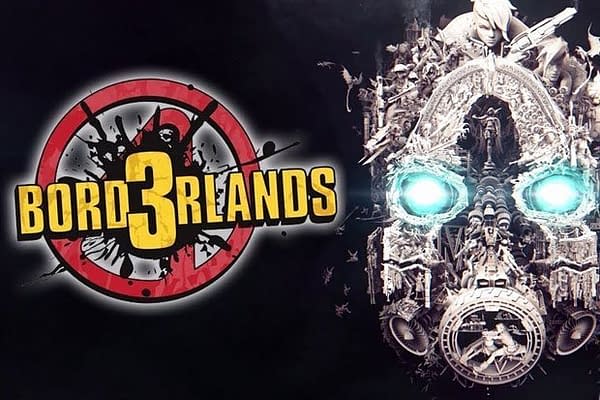 Gearbox Software is slated to reveal a whole lot of Borderlands 3 on Wedensday, May 1st, and ahead of that they've launched a new Twitch extension so those who watch the stream can pick up a whole lot of in-game loot. Granted, those items won't be available until Borderlands 3 launches on September 13th, 2019 (assuming you aren't going to wait for the Steam release on year later).
Unlike your typical Twitch loot drop, for the Borderlands 3 event, you'll need to have linked your Twitch account to your SHiFT account in order to pick up the drops by interacting with streamers during the event. It's a bit complicated, so here's the basics according to Gearbox:
Watch Twitch streamers playing Borderlands 3 during the May 1 Gameplay Reveal Event and you'll have a chance to score in-game loot thanks to a brand-new Twitch extension. Tune in to the Borderlands Twitch channelstarting at 10am PDT / 1pm EDT / 6pm BST on May 1, 1am GMT+8 / 3am AEST on May 2.

The Borderlands 3 Worldwide Gameplay Reveal will soon be upon us, where hundreds of the biggest streamers will be playing and livestreaming Borderlands 3, and we're excited to announce that we'll be debuting the official Borderlands 3 ECHOcast Twitch extension as part of the experience. What does this mean for you?

Assuming you have linked your SHiFT and Twitch accounts, the official Borderlands 3 ECHOcast Twitch extension will let you interact with livestreams of Borderlands 3 in a bunch of fun ways and even get a head start on assembling your in-game arsenal ahead of the game's September 13 release. Linking your SHiFT and Twitch accounts isn't required to make use of the ECHOcast extension as a viewer, but not doing so means you won't be able to participate in the Rare Chest Events which are detailed below. Trust us, you'll want to participate in these events, so get to linking! Here's how:

If you don't have a SHiFT account, you can set one up via the SHiFT logo at the top of this site or over at the Gearbox SHiFT site. SHiFT accounts are free.
If you don't have a Twitch account, head over to twitch.tv and use the "Sign Up" link at the top of the page. Twitch accounts are free.
Linking your accounts is easy. Visit the settings tab on your SHiFT profile page, click on the Twitch logo, and follow the onscreen instructions to link your account. Alternatively, sign in to your SHiFT account over at the Gearbox SHiFT site, click on "Gaming Platforms" on the left, and then click on the "Link" option under the Twitch logo. Once version 1 of the ECHOcast extension is available on May 1, you'll also be able to use the SHiFT button in its menu to navigate to the correct SHiFT webpage and link your accounts if you haven't done so already.
If you take in information a bit better via trailer, we've got you covered there too.