We paid a visit to the NIS America room at E3 this week and got to try a few things out. One of which was the upcoming Disgaea 1 Complete. If you happen to be a fan of the original Disgaea: Hour of Darkness, then this collection is going to be a treat as they basically did a once-over on everything and made the PS2 classic amazing all over again. As you can see from the photo below, they went to town on creating improved versions of the characters and the world with new animations and sprites.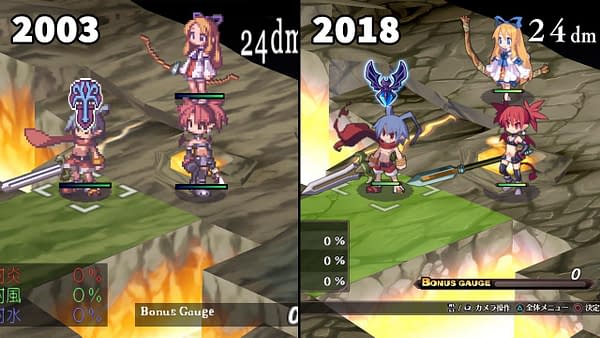 Everything about this was a treat as the game plays a lot smoother than it used to with some improved mechanics and load times, not to mention making the audio a lot cleaner to listen to. Fans will really get a kick out of the improvement, or at least, we did, and we enjoyed the original. The game will be released on October 9th for Nintendo Switch and PS4 in North America, with a European release on October 12th. The regular version will run you $50, but the Rosen Queen's Finest Edition will cost you $100.
Enjoyed this article? Share it!