We Review Science Division's Star Trek Interactive Tribble
One of the most iconic alien figures in all of Star Trek history has to be the Tribbles, first introduced in the original series in 1967. The small, furry, toupe-looking creatures basically only do a couple of things. Eat, reproduce, and squeak. As Dr. McCoy once said, they seem to be born pregnant, which seems to be a time saver. They also serve a great purpose in not liking Klingons, probably due to the fact that they went out of their way to exterminate them from the galaxy. While there have been many a plush toy version of the figure made over the years, there aren't too many electronic ones on the market. Or ones you can control from your phone… until now. Science Division LLC, who has been working with Paramount under the official Star Trek license, created a working Interactive Tribble that you can control with your phone. They were kind enough to send us one for review which we played with for a bit and have the results for you below.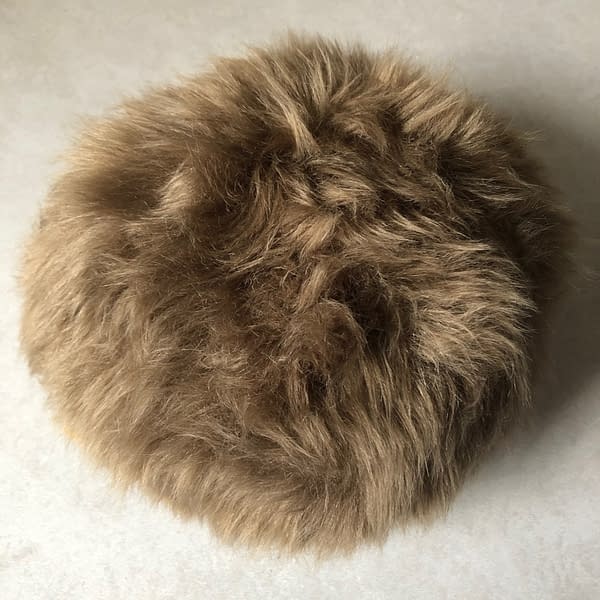 So first and foremost, let's get right down to the design. For those of us who have traveled to hundreds of conventions and seen Tribbles in bags and boxes, two things tend to remain the same for most of them. The hairstyle and the softness. This one is no exception as it is a light-auburn hair and a good amount of fluff inside to make it squishy. There's also a built-in squeaky toy to simulate the sound when you pick one up and hold them tight. We grabbed and bounced and squeezed our a ton to make it squeak in different tones and it sounds pretty much like the original version you hear on the show. But we couldn't do it too hard as there is an electric device inside. As you can see from the photo below, held in a velcro pocket is the sound and vibration box that makes it all happen.
The box requires three AA batteries and is held in place with a screw-top cover. While the design is simple, it is also a bit annoying. It seems that it might have made far more sense to upgrade it to a USB charging battery rather than relying on buying three AAA batteries. The box also contains the wifi receiver, which will help you pair the Tribble with your smartphone. There is a free app you can download through either iOS or Google Play called Section K-7, which is the program to operate the Tribble remotely. After you've paired it with your device, you'll see it has a few settings. There are three modes called At Ease, On Duty, and Watchdog. At Ease makes the Tribble make random noises until it can tell it is not being played with and it will eventually go to sleep and save on battery power. On Duty has the Tribble make more noise than usual and occasionally you'll need to pick it up to calm it down, just like it were a real pet. Watchdog is where the tribble will only make noise when picked up or moved.
Watchdog is great because if you have roommates who move your stuff around, or you want to keep something you have under close watch in a group, you can set the Tribble to make noise when it is moved. It's basically an alarm system built into a non-conspicuous toy. What's more, there's a fourth setting that's just fun and plays into the original series' script called "Attack: Klingon Detected". Randomly, the Tribble will make a yelling noise at someone who picks it up, alerting you to the fact that they're a Klingon in disguise. It makes for great fun in group settings or at conventions when you want to mess with people in full Starfleet uniform. The app also lets you play with a couple of the display settings, pair multiple Tribbles if you have them, and allows you to control the volume so you can either make it kinda quiet or way loud.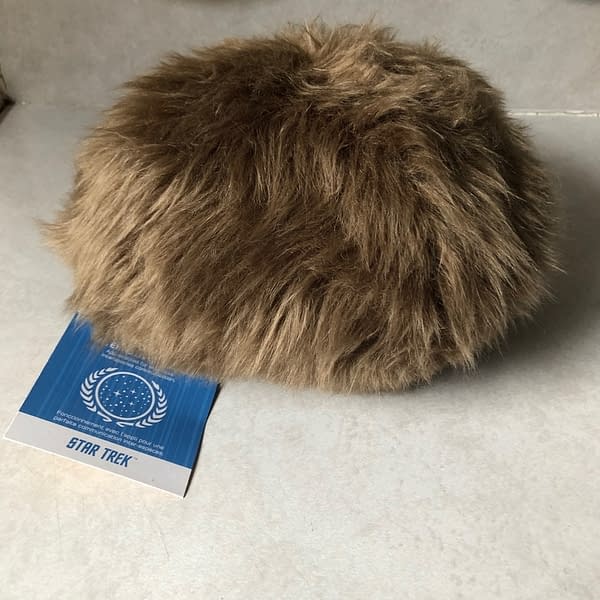 Overall, I thought the Interactive Tribble was an amazing little toy to have fun with. You can tell the makers at Science Division LLC went into great care making a product worthy of your time and money as a fan. This is, at least in our opinion, the end-all-be-all Tribble you need for your Star Trek collection. As far as the price goes, it is set at $69, the last year the original series was on the air. That might seem a bit high, but keep in mind, you're buying an interactive toy you control from your phone. There are much simpler toys out there that do the same thing that sells for $100+. It is pricey, but comparatively, it's reasonable to what else is out there.