The other Disney-related game we got to try out from Gameloft uring E3 2019 was a second mobile puzzler called Disney Getaway Blast. This game will have you working with the Disney crew to help restore an island to becoming one of the best tropical vacation spots in all the world after all the characters come to find it in disarray. Like a lot of puzzlers, this one will have you cleaning out the board of certain colors and shapes in order to get coins and use them to rebuild parts of the island. Along the way, you'll meet new characters from all of Disney's properties, including those from the Pixar side of things, who can help you with different challenges.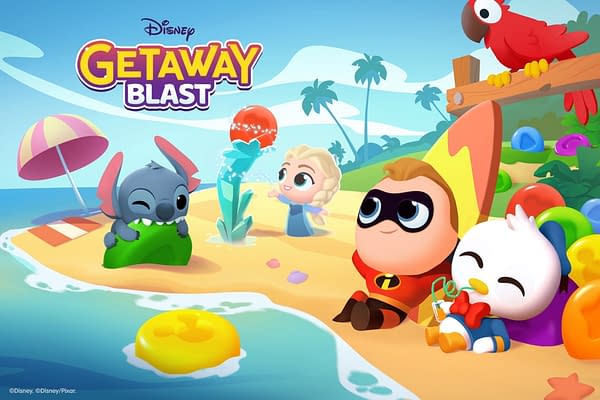 This game was, by far, one of the best mobile titles we played at the convention for a number of reasons. Not to take anything away from Gameloft's other Disney title on the way, Disney Princess Majestic Quest, but this has more going on for it. It's strangely addictive and doesn't feel like just another recycling of an old favorite. I especially love the art style in this as Disney let the devs have a little fun with what they could do with their characters and made something that looks unique and doesn't just feel like the same approved presentation of their IPs are being pushed on us. Disney Getaway Blast will be released sometime in 2019 for mobile, though an official date hasn't been added yet. We'll definitely be checking it out when it becomes available.
Enjoyed this article? Share it!