We Tried Out "Eldest Souls" At E3 2019 From United Label
The other game we got to try out from United Label at E3 2019 in the CI Games area was Eldest Souls from indie company Fallen Flag Studio. This game is a bit of pixel art gaming set in a very mysterious and dark world as you will crawl through this RPG. The short version of the story is that the gods of old have put a desolation curse on the world you inhabit, where everything and everyone around you is dying. As the lone crusader in this game, it is your job to locate the old gods and slay them so that you can undo what has been done to the world and get things back to a place of content and growth.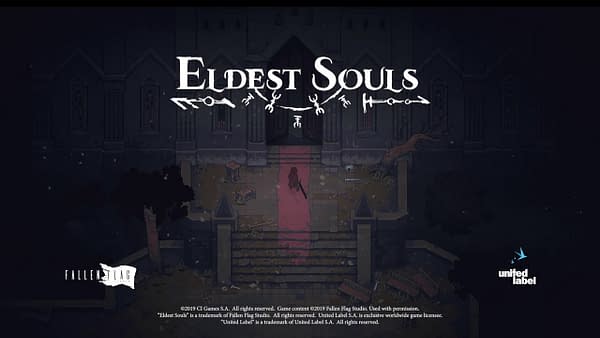 The story is pretty killer when you get down to the mythology and understanding behind what's happening. The game is filled with NPCs who have their own take on what's happening, quests and side-adventures you can take to aid you on your journey, not to mention a giant citadel that's it's own challenge to navigate let alone conquer. Eldest Souls has the potential to be a major indie hit, if they find the right audience and showcase the story in a more public light. We don't have a release date for the game yet beyond them telling us "soon", but we're looking forward to seeing more.