We Tried Out "Shadow Arena" From Pearl Abyss At G-Star 2019
While we were at G-Star 2019 this week, we got to try out a demo at the Pearl Abyss booth for their upcoming game Shadow Arena. In case you're not familiar with this one, this is basically the Black Desert version of a battle royale game. The demo we tried out had us pick one of six pre-made characters who all have different abilities chosen as their pre-made keybinds. You don't get to really customize the character aside from a few choices, making it a fair fight for whoever may choose the same class as you. You start off in a lobby, then turn into a black puff of smoke where you can drop yourself anywhere you'd like in the map when the timer goes off. Once that happens, you walk around and fight monsters to make them drop loot for you to equip and take. This can be anything from health potions to instant amazing armor which you can upgrade on the spot.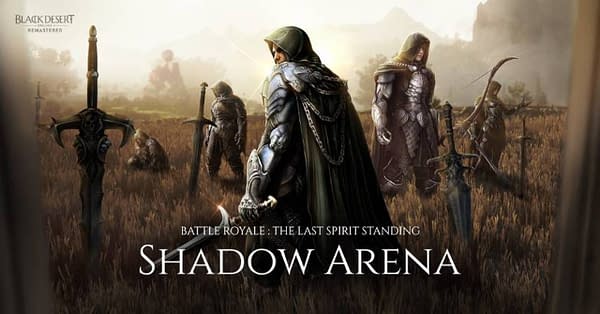 The ever-closing circle is a pain in the backside as it will constantly chase you down. It's one of the fastest closing rings I've ever played in a battle royale game, and if you're caught in it, you might as well quit and call it a day. It is unrelenting. We played a couple of games, first with just the press and then with a group of streamers. I jumped in with a mage both times and did fairly well, taking 5th place against the experts and media. Shadow Arena is a lot of fun, but it definitely has some kinks that need to be worked out before they drop the game on the public. The current schedule has it coming out sometime in the first half of 2020. You can check out the reveal trailer here to tide you over until they announce a beta.