Weapon Dyeing and Reanimated Dragon Bones Arrive in Latest Elder Scrolls Online Updates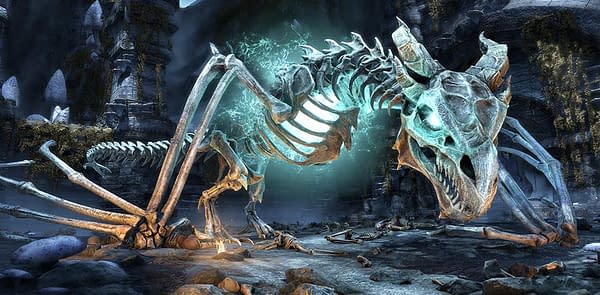 The latest update for Bethesda's MMORPG The Elder Scrolls Online, update 17, brings two new battlegrounds, home storage, and allows us to start dyeing our weapons and alter the appearance of our gear. Also being released is the Dragon Bones DLC, which gives us the mystic powers of dragon bones, and two new dungeons.
The Dragon Bones DLC game pack will be free to ESO Plus members and available for purchase in the in-game Crown Store. All Update 17 additions and improvements will be available free of charge for all players.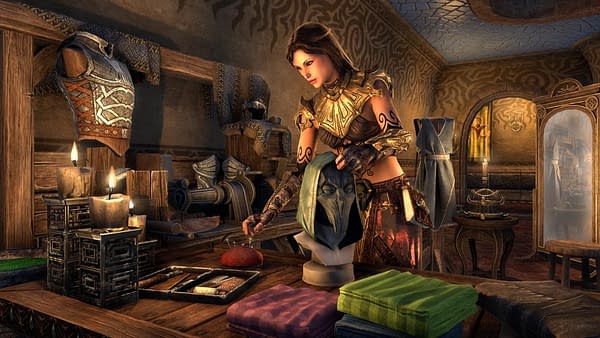 Update 17 will also release alongside Dragon Bones, and it includes a host of free improvements for all ESO players:
The Outfit System, allowing you to customize your look, regardless of your equipped gear, which includes dyeing your weapons.
Two new Battlegrounds: Mor Khazgur and Deeping Drome (ESO: Morrowind required)
Home storage, giving you the opportunity to store items in your home
All-new Level Up system and Skills Advisor tool, helping you to advance your character with intuitive suggestions and tips, and helpful rewards
Meanwhile, the Dragon Bones DLC adds Scalecaller Peak and Fang Lair to your list of TESO dungeons.
Scalecaller Peak is the burial site of a long-dead Dragon Priest, and it is now overrun with diseased cultists harboring an evil agenda: to unleash a deadly plague on all of Tamriel.
Fang Lair is an ancient Dwarven ruin, where a master of necromancy works a dark ritual in an effort to reanimate the bones of a once-living dragon. Yes, you get to fight a reanimated dragon corpse. Because Skyrim is on the Switch and PSVR so naturally TESO was going to get some dragon action.
You can check out the full patch notes here.