The Warhammer Community Page just shared a bunch of details for the November issue of White Dwarf, Games Workshop's magazine that acts as one part hype machine, one part ad system, one part hobby advice service, and one part exclusive rules system. The next issue is about a week away, but the news of what's going to be in that issue is right here and now!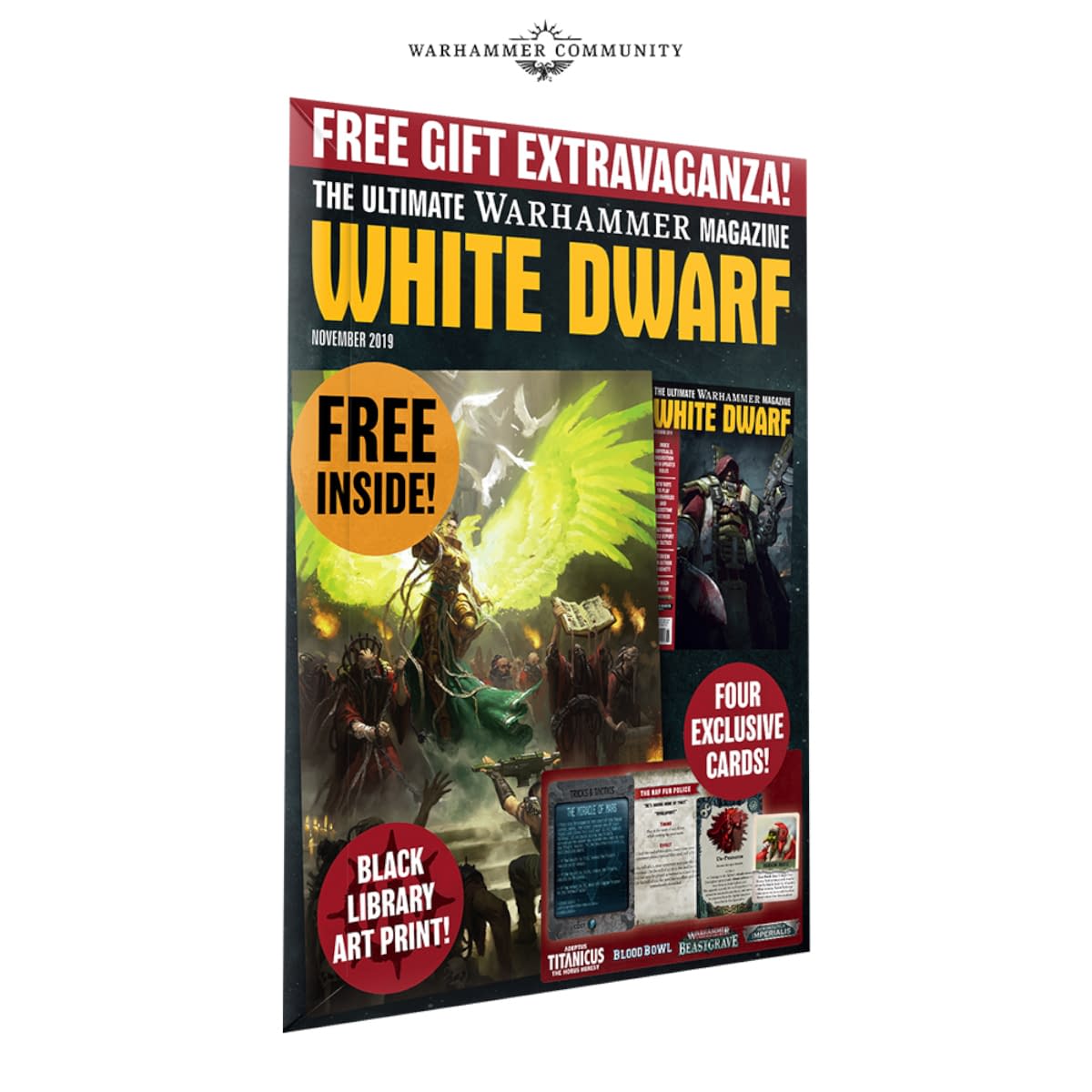 Bloodbowl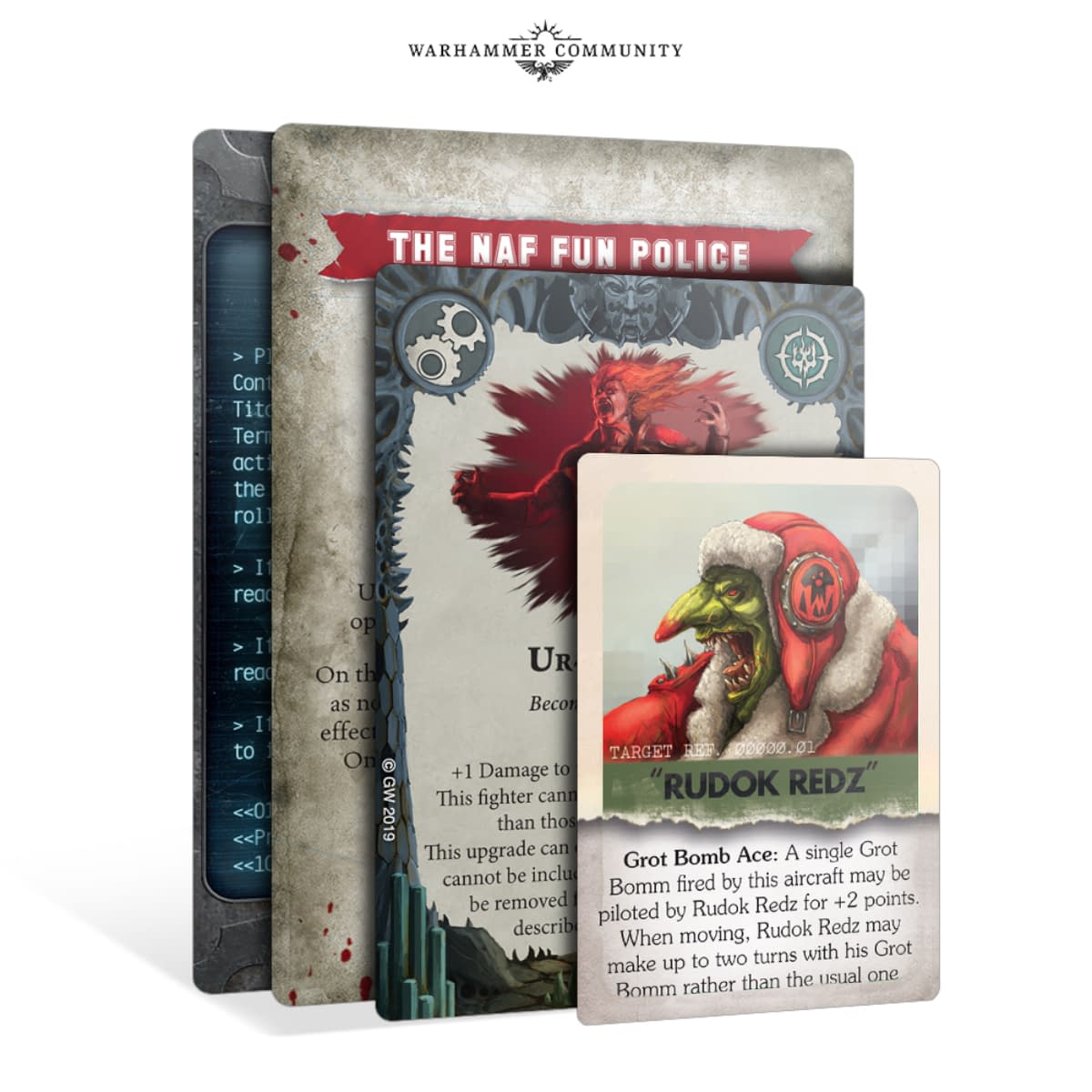 Goblin teams get a little power-up this issue with the Rudok Redz Grot Bomb Ace card, which lets players bomb opponents with airplanes. Little jerks!
Index Imperialis: The Inquisition
The Inquisition will be getting a little bit of a facelift, with an article that acts as a mini-codex for those that will keep the filth of the heretics and the xenos from plaqueing the Imperium!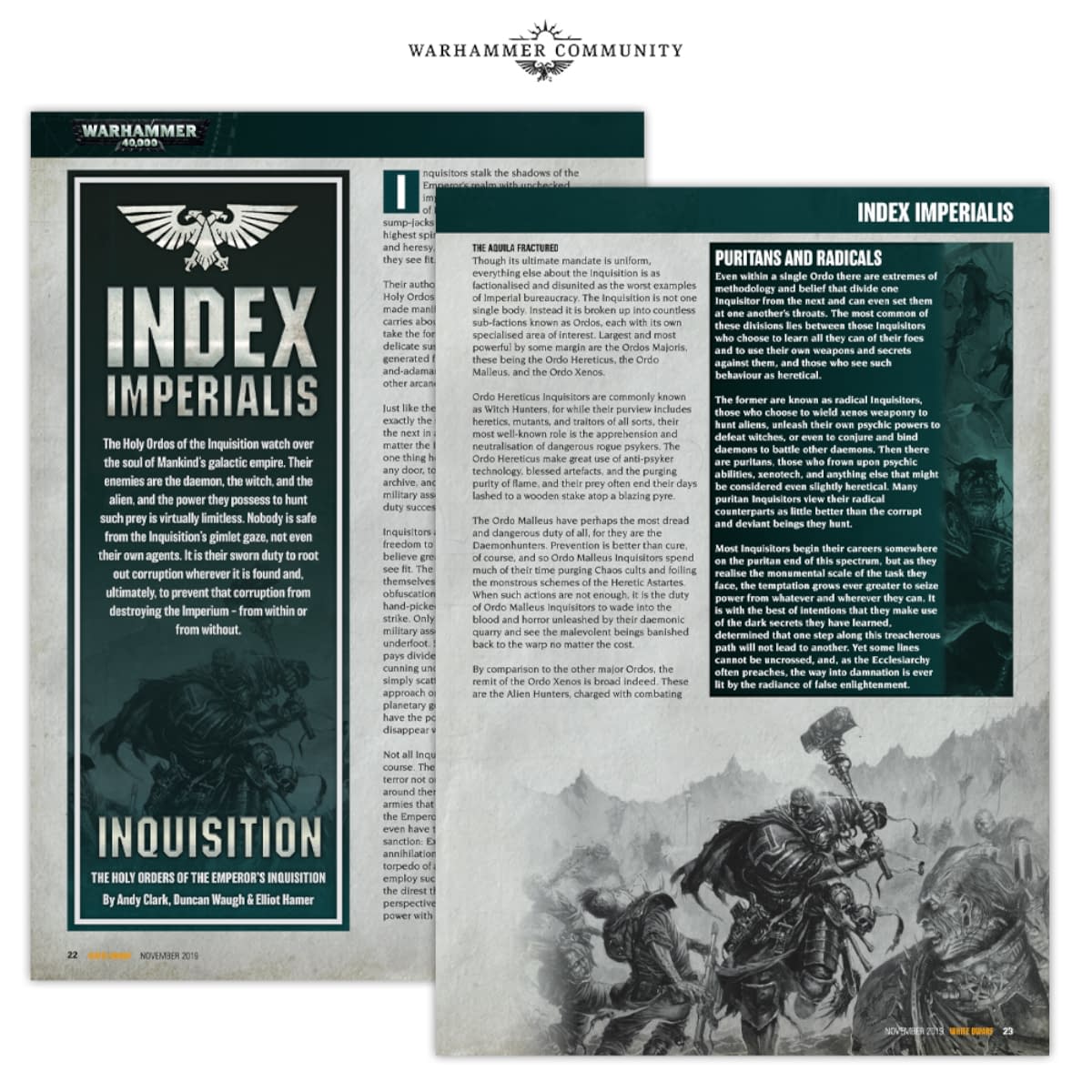 As well as reading about the history of the Ordos and how they operate, you'll find a host of new and updated rules in the form of Stratagems, datasheets (including those of unique Inquisitors such as Coteaz, Greyfax, Karamazov and Eisenhorn), Relics and even a new psychic discipline, Telethesia. It's essential reading for fans of Inquisitors everywhere!
Ogor Mawtribes
This will be good news for anyone who picked up the big Feast of Bones boxed set last week! The next White Dwarf magazine will go into great detail on the habits of the Ogors, how they fight, and what makes them tick: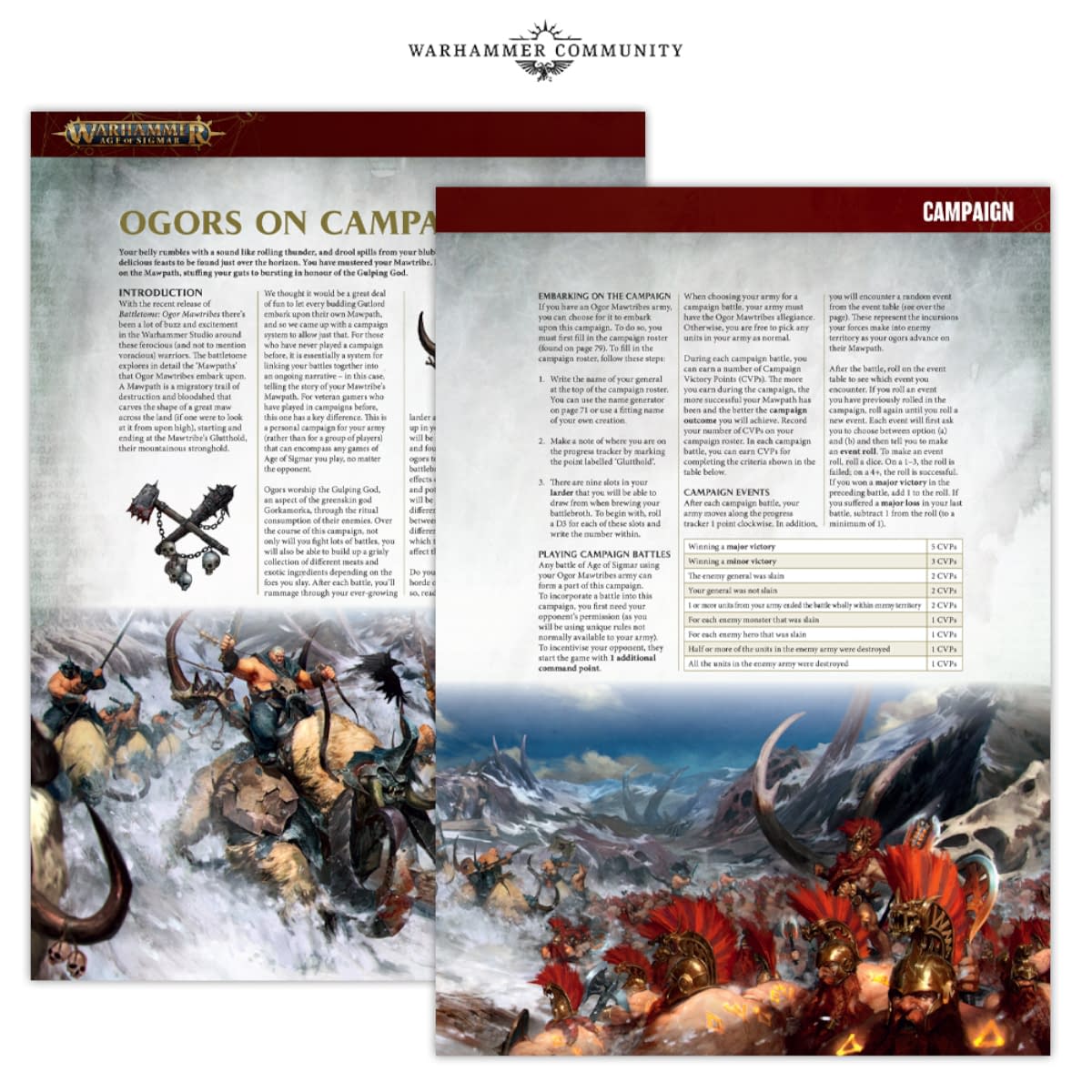 The phenomenon of the brutal warpaths undertaken by the Ogor Mawtribes is investigated like never before in this article. Not only can you read all about what drives the hungering hordes to undertake these destructive rampages, but you can replicate one such 'Mawpath' with a brand-new campaign system – complete with your own, culinary-inspired campaign roster! In fact, we've even made the Mawpath Campaign Roster available to you as a free download – just click on the button below!
The next issue of White Dwarf comes out next week! If you don't want to miss out on Games Workshop's latest releases and hobby articles, make sure your local game store sets a copy aside for you!
Enjoyed this article? Share it!