Magic: The Gathering has had a ton of new releases each year. Generally, expansion sets release each quarter, and other products release during the months not associated with those releases (though there are some glaring exceptions, such as the Brawl decks releasing with the Throne of Eldraine set as a whole).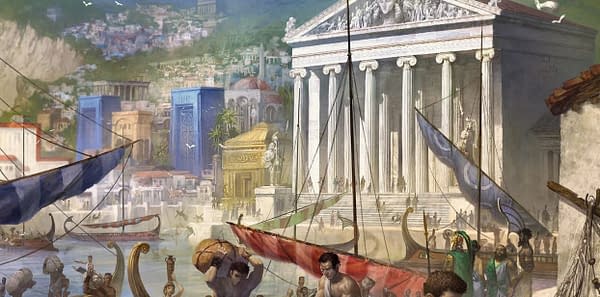 It has been revealed that "Theros: Beyond Death" and "Ikoria: Lair of Behemoths" now have public release dates, which provides players and other consumers of the game some information with which to prepare their decks for a shifting meta.
The first of the two sets, "Theros: Beyond Death" will release on January 24th, 2020, with prerelease events happening the week before (the weekend of January 17th-19th, to be exact). The second set for 2020, "Ikoria: Lair of Behemoths", releases exactly three months later, on April 24th, with a similarly-timed prerelease which will occur on April 17th and conclude on the 19th. Neither set has a specific Arena release date associated at this time.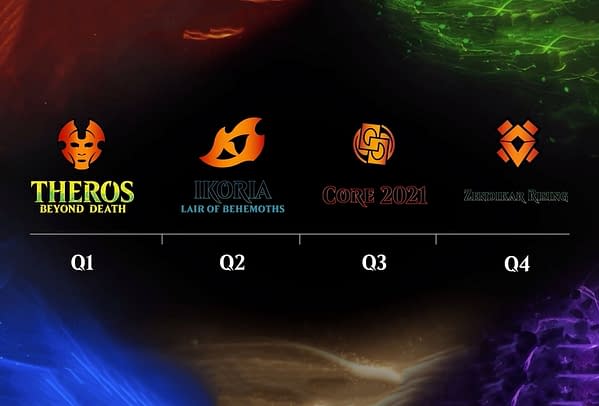 Now then, there's still the discussion over what we will see in Core Set 2021 and in "Zendikar Rising". We don't have much to go by for Theros: Beyond Death, let alone Ikoria, so it's hard enough to fathom what we will actually see in the following sets. Given that Ikoria is an all-new setting for Magic: The Gathering, we don't have any idea what mechanics will return – or even what they might be like – so we don't yet have any leads for Core 2021's mechanics.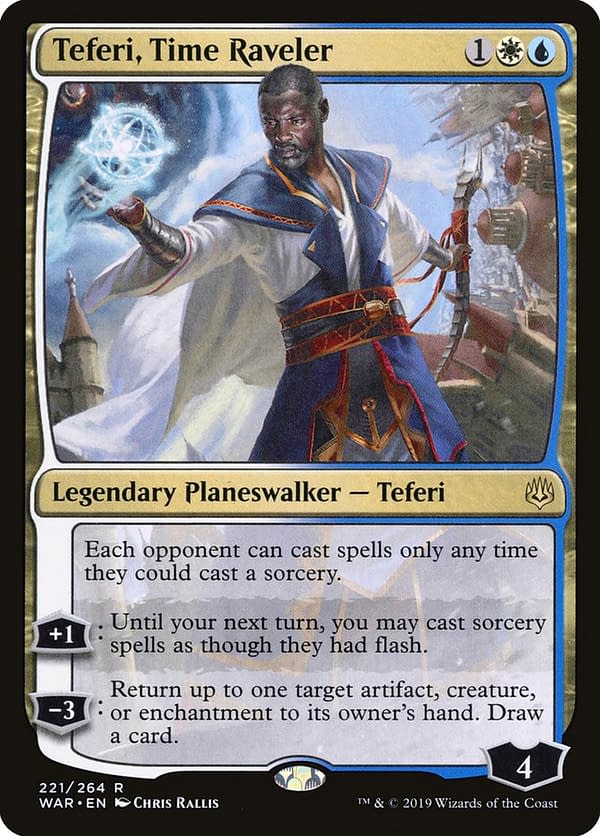 What little we do know about Core 2021 is that Teferi will be the "face" Planeswalker character of the set, meaning that Teferi will be showcased in practically all of the packaging and promotional art. "Zendikar Rising" is still far out enough that we don't know more than the setting, which features Zendikar as a plane wracked by an eldritch apocalypse and ideally growing anew.
At any rate, in February we will be seeing Unsanctioned, a silver-bordered boxed set featuring five 30-card mini-decks which will allow players to mix and match to make ridiculously silly decks. We know more about this than we do about Theros: Beyond Death, so one would wonder what sort of twist in the story that the Theros storyline will take.
Enjoyed this article? Share it!