Posted in: Bethesda Softworks, E3, Games, Video Games, Wolfenstein, Wolfenstein: Youngblood | Tagged: bethesda, Bethesda Softworks, e3, E3 2019, Wolfenstein, Wolfenstein: Youngblood
---
"Wolfenstein: Youngblood" is About Killing Nazis With Friends
Announced at E3 2019, the Nazi-murdering Wolfenstein story continues with Wolfenstein: Youngblood. Nineteen years after the original Wolfenstein, Youngblood lets you play as one of the teenaged "Terror Twins", Jess and Soph Blazkowicz.
Your mission? To locate your father, BJ, in Nazi-infested 1980s Paris, France. This first person shooter will feature a co-op option, which is something that the series has not delved into before.
The Deluxe edition of the game includes a "Buddy Pass", allowing you to invite a friend to play for free, as well as a cyborg skin pack. Wolfenstein: Youngblood is available now for pre-order, granting you the "Legendary Pack" including:
New Colossus Jacket power suit skin
BJ's U.S. Army power suit skin
Old Blood Pipe
Old Blood Knife
WW2 Weapon Skin Set, for all ranged weapons
If you pre-order a digital download from the PlayStation Store, you will receive a Wolfenstein: Youngblood official static theme for free.
Wolfenstein: Youngblood is set to release on Nintendo Switch, PS4, Xbox One, and PC on 26 July, 2019.
The last trailer for Wolfenstein: Youngblood focused on the Blazkowicz twins, which you can check out here. The game was first announced at E3 2018 so fans could kill Nazis on every platform.
---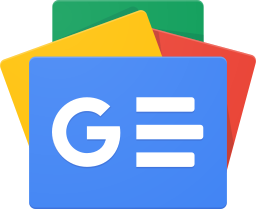 Stay up-to-date and support the site by following Bleeding Cool on Google News today!