Posted in: Games, Tabletop, Video Games | Tagged: Justin Achilli, Martyna "Outstar" Zych, Vampire the Masquerade, Werewolf: The Apocalypse, World of Darkness
---
World Of Darkness Franchise Hires New Creative Lead
World Of Darkness, the makers of Vampire: The Masquerade and Werewolf: The Apocalypse have announced two new hires to the team. The first name on the list is Justin Achilli, who has been hired as the new Brand Creative Lead. Achilli is the author and designer of multiple World of Darkness games, rulebooks, and supplemental material over the last 23 years, and has rejoined the team in a new role. The second hire is Martyna "Outstar" Zych, a YouTuber & Twitch streamer who is also a Vampire: The Masquerade enthusiast. She has come on board as their new Brand Community Developer and will now broadcast a weekly livestream show called WoD News. We got quotes from the announcement below as we look forward to seeing what changes will come from both.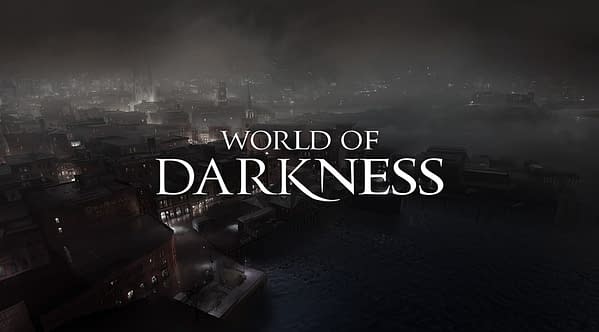 "I've loved the World of Darkness since my then-girlfriend convinced me to get into it back in the 1990s. It led me into a career in games, and at every studio where I've worked I've met people who have themselves been long-time players," said Justin Achilli. "I'm very excited to help deliver the future of WoD, as Paradox has the ability to realize games and other media that we simply didn't have the means to accomplish in years prior. More than anything else, I'm looking forward to bringing this dark, mysterious world I love to an entirely new generation, and saying hello again to fellow Methuselahs who have been with us since ancient times."

"My love for the World of Darkness started with my brother gifting me Vampire: The Masquerade – Bloodlines when I was fourteen. It wasn't exactly meant for my age, but it was an educational experience that led to me eventually entering the games industry. Through the cryptic note on the protagonist's inbox I found the game's concept artist, whose work inspired me to start creating digital art, pursue my Master's degree, and land my first industry job at CD Projekt RED," said Martyna Zych. "The World of Darkness fan community is one of the most creative, passionate and inclusive tabletop and video game groups I've ever known. I will always be one of the fans, but the opportunity to work behind the scenes on this amazing brand is a dream come true."

"The hiring of Justin and Martyna is shows the direction that World of Darkness is headed," said Sean Greaney, Brand Manager for World of Darkness. "In his creative role, Justin will ensure that we preserve the tone that this story universe has always been known for, while merging it with modern, contemporary creative design. Martyna has been an active member of the World of Darkness community for years and will play a vital role in helping us connect with our wide range of audiences. With these hires, we're building a world-class team to manage and extend this brand, and both of these talented individuals are instrumental to moving the World of Darkness forward."
---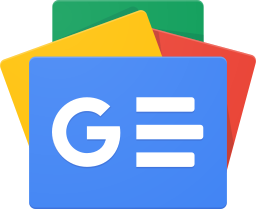 Stay up-to-date and support the site by following Bleeding Cool on Google News today!