Wyra & Taksa Against The Master Of Gravity, On Steam In Q3 Of 2020
Wyra & Taksa Against the Master of Gravity, an indie game developed by 3S Design of Peru, has been announced to be releasing on Steam in the third quarter of this year. It is designed as a platform and puzzle game with no jumping mechanism, making it a stand-out design amongst platformers.
In Wyra & Taksa, players are encouraged to use both of the titular named characters in a balanced fashion, as the game's levels are supposedly meant to be quite difficult for players to get through using only one. If a player uses both characters in this way, however, they'll be able to liberate planet Nun from the Master of Gravity, a mischievous spellcaster who opposes them.
While Wyra & Taksa is created with a three-dimensional space in mind, the game is presented with an orthogonal view – it is up to players to turn the space in 90-degree intervals to find hidden parts of the game in order to complete puzzles and defeat enemies.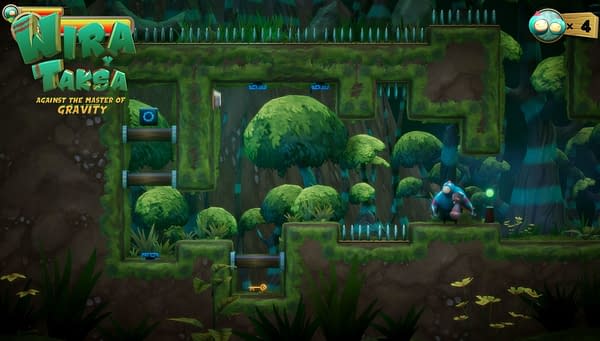 Wyra & Taksa seems much like a psychologically-enthralling game, and because of its shifted perspective and mechanics of altered gravity, cognitive neuroscientists have elected to use this indie game as part of a study on neuronal mechanisms when learning. How exciting!
Another interesting thing to note about this game is that, while localized in English and Spanish alike, the voice actors in the game are using Quechua, the language of the Inca people. This serves to further immerse players into a lush world where the mechanics may otherwise cause a dissonance from the world of the game.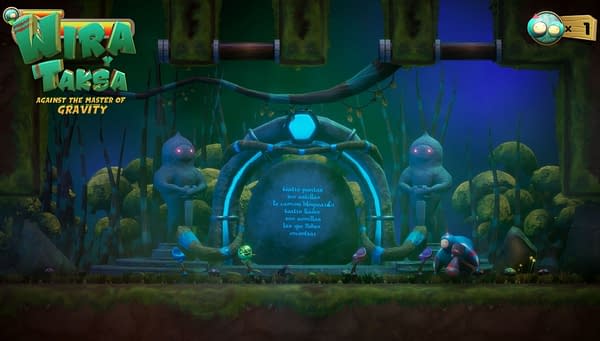 As mentioned above, Wyra & Taksa Against the Master of Gravity will release during Q3 of this year. For more information feel free to visit the official website for the game by clicking here.