According to the official website of Game Developers Conference, NieR:Automata director Yoko Taro will be making an appearance for a panel, but what he intends to talk about seems to be in the air. We have the full panel description below which you may get a laugh out of, but the official title of the panel is "A Fun Time in Which Some No-Good Game Developers May or May Not Discuss How We Made 'NieR:Automata'". Which if you've seen any interviews or social media Taro does, you'll know that's code for "I'll show up and talk about whatever I feel like." No matter what he discusses, it should be an awesome time.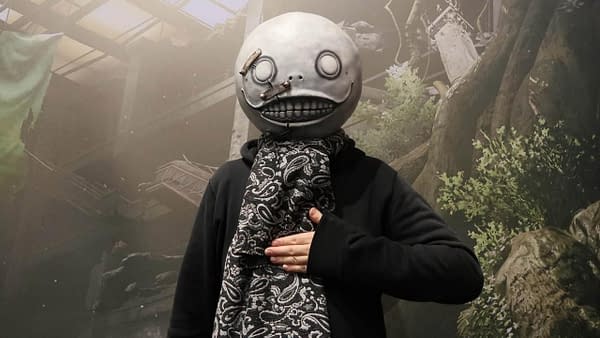 An unbelievably miserable lecture in which an extremely strange director, YOKO TARO, and an idiotic game designer, Takahisa Taura, will try to talk about the development of 'NieR:Automata', using their near-dead brains. It seems that they are thinking about taking a look back on the development of 'NieR:Automata', and how they came together to create one of the most perverse experiences in video game history. From the captivating imaginings of YOKO TARO to the satisfying action-packed battles of PlatinumGames Inc., they will discuss their design process and how they worked to bring the world of 'NieR:Automata' to life… is what they are saying they will do, but they may end up changing their minds and talking about what they have eaten in the US in detail for one full hour instead. No one can see into the future. Don't you agree?
Enjoyed this article? Share it!