Some cool news from Playtonic and Team17 as Yooka-Laylee And The Impossible Lair will be getting a free demo to try out the game. The news came down on the developer's Twitter feed, letting fans know there will be a version of the demo for all platforms they're releasing on. Steam will get the first one on January 23rd, followed shortly by the Switch and PS4 versions on January 30th. No date has been set yet for an Xbox One version, but they did confirm one will be coming.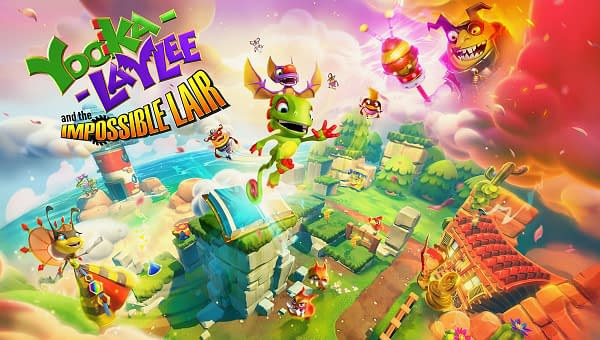 According to their info, the demo will include a couple of different things. There will be an assortment of 2D levels, the terrain-transforming "Pagie Challenge", a "State Change", and several tonics to sample where you can give Yooka a massive head. Not to mention the Impossible Lair itself and a Saved State so progress from the demo will carry over to the main game. It's a cool way for people to check out Yooka-Laylee And The Impossible Lair before buying it themselves. Hopefully, the Xbox version is revealed soon for those players to get in on it.
Enjoyed this article? Share it!