Zombieland: Headshot Fever Reloaded Is Headed To PSVR2
Get out the list of rules and prepare your headset for the apocalypse, as Zombieland: Headshot Fever Reloaded is coming to PSVR2.
---
XR Games announced this morning that they will be bringing Zombieland: Headshot Fever Reloaded over to the PSVR2 this year. The game will bring you all of the action of the VR title over to the new platform, along with some new additions and upgrades for players to experience. This includes a brand new cel-shaded art style, new character models, new animations, new lighting, ragdoll physics, new music, a completely redesigned progression system, a new game hub, tons of new gameplay content, and PSVR2 exclusives. The game does not have a release date set for it yet beyond the idea it will be out in 2023, but we have a couple of quotes from both parties involved about this new version of the game.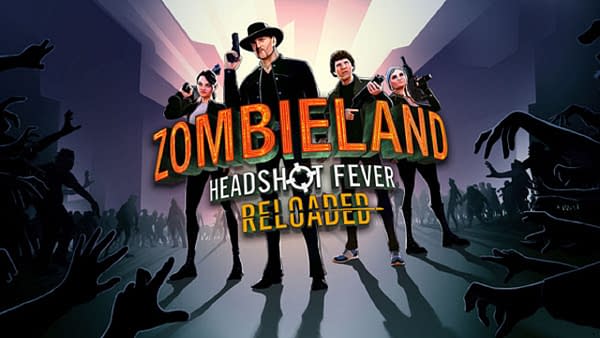 "Bringing a reimagined version of our award-winning game Zombieland: Headshot Fever to a brand-new audience on PlayStation VR2 was a no-brainer," said Jake Zim, SVP of virtual reality for Sony Pictures Entertainment. "The new hardware features of PlayStation VR2 enabled the team at XR Games to take 'Zombieland: Headshot Fever' to the next level of immersive entertainment. This truly is the ultimate version of the hit arcade-style shooter, and I can't wait for players to experience the game, and new hardware features, in action."
"As soon as we saw the power and hardware features of PlayStation VR2, we knew there was a huge opportunity to increase the immersion and build the best version of Zombieland: Headshot Fever imaginable," said Bobby Thandi, Founder and CEO of XR Games. "The team kept experimenting and came back with a gorgeous new art style, new animations, lighting, physics, character models, and progression system, as well as new levels, guns, challenges, and trophies. This is essentially a remaster built to take advantage of PlayStation VR2's exciting new hardware features, delivering a more exciting, faster, more immersive experience. I couldn't be prouder of what the team has accomplished."