Ridley Scott Can't Stop Teasing Us About Another Alien Movie
Alien franchise creator Ridley Scott just can't stop himself from teasing fans with another film. Last time out in Alien: Covenant, we got to see the first Xenomorphs created by android psychopath David (Michael Fassbender), and it ended with him flying away on a ship, eggs in tow. Unfortunately, the film didn't exactly do gangbusters at the box office. That hasn't stopped Scott from trying to get a third Alien prequel film made. In a recent chat with the LA Times, he talked a little about what he is trying to accomplish with the movie, and where he sees the Alien franchise going.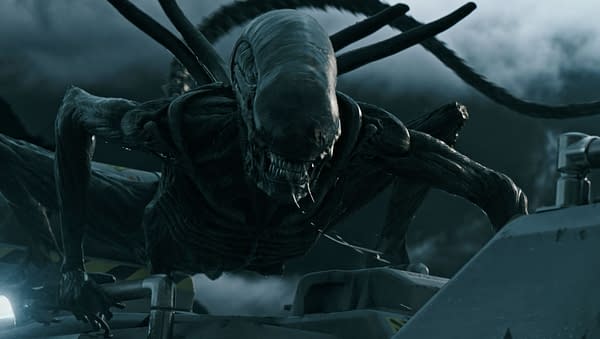 Should There Be More Alien Films?
"I still think there's a lot of mileage in Alien, but I think you'll have to now re-evolve. What I always thought when I was making the first one [was] why would a creature like this be made and why was it traveling in what I always thought was a kind of war-craft, which was carrying a cargo of these eggs. What was the purpose of the vehicle and what was the purpose of the eggs? That's the thing to question — who, why, and for what purpose is the next idea, I think."
Hopefully, we can at least get the wrap-up to these prequel films made and released. Say what you will about the problems of both, but I thought they were at worst entertaining. I liked Prometheus more than Covenant, but I am more curious about where the Alien franchise can go after these films are done. It seems like it is for sure in limbo, which is unfortunate. This is one of the more iconic IP's in all of cinema, and to think it may be done fills me with great sadness. We shall see what the future holds.