Posted in: Movies, Review | Tagged: blake robbins, film, gothic, movie, Review, the scent of rain & lightning, thriller, will patton
---
Bill Reviews: "The Scent Of Rain And Lightning" Finally An American Gothic/Noir Worthy Of The Description When one comes across an indie film that's billed as a small-town dramatic mystery, it's an unfair reaction that I wind up bracing myself to face a B-rate production. Often the acting is poor, the script is worse, and it has a general vibe of being someone's pet project.
But on settling in to watch The Scent of Rain and Lightning, within the first few scenes it's clear that this particular film falls into none of those pitfalls. Its description notes it as a Mid-Western, American Gothic Noir. Both of the latter terms are all too commonly used with only a passing notion of what either actually means, but Scent can wear the monikers proudly. Adapted from Nancy Pickard's novel by writers Jeff Robison and Casey Twenter, and directed by Blake Robbins, the film quickly sets us down into the insular world of a small midwestern town. Jody (played by It Follows's Maika Monroe) and her companion, Red, are relaxing when suddenly three men arrive in pickup trucks. One is simply named Senior (played by Will Patton). Anyone from that kind of hometown environment can recognize the kind of person he is in an instant. He's not the sheriff or mayor, but he is the commanding presence in any room (think a Lord Capulet figure). For a moment there's an expectation that the three are there to take Red out for a talking-to behind the woodshed for being with Jody (since in small towns, there's never any real privacy). Instead, she learns that her parents' killer, Billy Coyle (Son's of Anarchy's Brad Carter), is being released from prison. They're just there to make sure that she's alright, and to insist that she come stay with them for the time being. The case had been the talk of the country back in the day — her father shot, and mother drowned in a nearby river. It was an open-and-shut case of the local town drunk, who was at odds already with Jody's family, having followed them to their house and done the deed. Jody is thrown into a rage at his being released, but as events unfold, it seems that not everyone in the town is so certain as to what transpired that night. Various individuals, including Senior, didn't bring up certain pieces of information during the trial (each deeming it not relevant to the case), and the more she begins to ask questions, the more the story fails to line up.
Told in a broken timeline manner, the film jumps between the present day and various memories and scenes of the days leading up to the murders. It's not a movie that can be watched while distracted. You're going to need to give it your full attention to keep straight the characters and which timeline you're seeing at any given moment. That requirement of focus isn't by no means a bad thing, however, as an earnest viewer won't be confused, just wondering what each new scene will uncover. Sometimes it's a logical next step, other times it's a twist (albeit one that still makes sense in the grand scheme, when all is said and done).
Both of the film's writers only have a few prior credits, and even Carter only has one prior directing credit — but one wouldn't be able to tell. They deserve a nod for creating characters and an atmosphere that feel entirely believable. The dialogue doesn't come across as forced, scenes aren't longer than they need to be, and enough is left unsaid that the audience feels rewarded when they turn out to be right, rather than having it all spoon-fed.
Monroe's performance holds her own against anyone else she's on screen against. Even at only 23, she projects a driven strength of a character who had to endure her parents' murders; but when faced with the possibility that something else might be going on, her ability to question doesn't seem in the least implausible. The various characters around her aren't treated in a traditional shorthand as hicks or rednecks, but rather as individuals who have had a history before this moment in their lives. The final solution isn't as profound as I might have wished, but only because it makes straightforward sense by the time we get there.
If you're a fan of mysteries, especially ones that are more character-driven and intimate, then Scent is a film not to miss. Right now it's still making the film festival rounds, but with some luck we might be able to look for a limited theatrical or VOD release by the end of the year.
The next scheduled screening for the film will be as the opening night feature at this year's deadCenter Film Festival in Oklahoma City on June 8th.
As we hear more about additional screenings and a wider release, we'll be beating the drum around this gem again.
---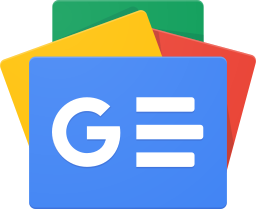 Stay up-to-date and support the site by following Bleeding Cool on Google News today!