Castle Talk: Robert Patrick on Acting, Aging, and "Tone-Deaf"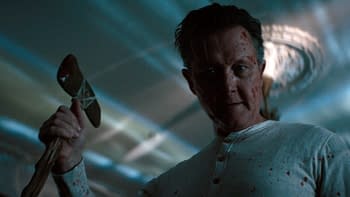 Robert Patrick talks about his role in Tone-Deaf and advice for young actors. Tone-Deaf is written and directed by Richard Bates, Jr. (Trash Fire, Suburban Gothic), and stars Robert Patrick ("Scorpion," Terminator 2: Judgment Day) and Amanda Crew ("Silicon Valley," The Age of Adaline), about a young woman who rents an ornate country house to get away for the weekend only to discover that the eccentric widower Harvey is less eccentric than he is angry and homicidal. Running through the whole thing is a very sharp wit and a lot of 4th-wall monologuing from Robert Patrick as Harvey, a man losing a grip on his sanity and eager to share his many thoughts about what's wrong with young people today.
Hosted by Jason Henderson, editor of this Summer's Castle of Horror Anthology Volume 1, available now.
Listen here:
Listen on YouTube:
Check out the Trailer:
Castle Talk Podcast Links:
Join us over on Facebook to chime in.
The show is hosted here. Get our RSS Feed. Subscribe at iTunes. Listen on Stitcher. Or on YouTube.
Twitter: castleofhorrorp.
The Team: Hosted by Jason Henderson, editor of the Castle of Horror Anthology and Young Captain Nemo, and creator of the HarperTeen novel series Alex Van Helsing.