In the pro wrestling business, working while hurt is often a fact of life, as CM Punk will gladly tell you on a podcast. For Charlotte Flair, who PWInsider reports will soon take time off to get surgery, that means wrestling with a ruptured breast implant. According to the report, Charlotte could take time off as soon as WWE's European tour is over, but she's currently scheduled for 11 consecutive dates in cities throughout Europe, starting May 10th in Oberhausen and ending May 20th in Munich.
Online resources seem to indicate that recovery time before strenuous activity like wrestling or shouting "WOOOO!" after this type of surgery could keep Flair out of the ring for 3-6 weeks, which would seem to make it technically possible for her to make it back for Money in the Bank in June if all goes well. That PPV takes place on June 17th. Considering Flair's drive, not to mention willingness to wrestle with a busted implant in the first place, it seems unlikely she'd let a little thing like surgery slow her down.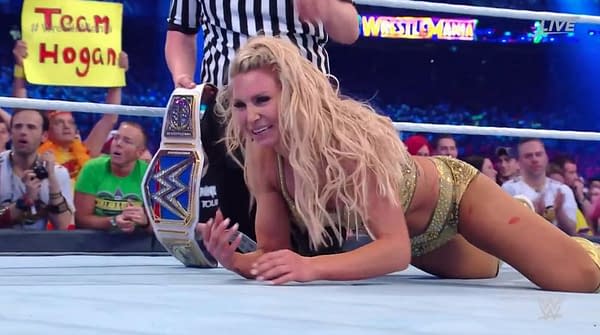 Enjoyed this article? Share it!