Posted in: Movies, TV | Tagged: charlotte flair, cm punk, Cody Rhodes, dusty rhodes, goldust, karl anderson, luke gallows, Paige, pro wrestling, ric flair, wrestling, wwe
---
Cody Rhodes Shockingly Not Thrilled With Dusty Rhodes Bear Decapitation Segment On RAW Last Night Last night on Monday Night RAW, wrestler Bayley gave a special Christmas present to Goldust, son of legendary wrestler Dusty Rhodes: a teddy bear dressed in his father's trademark polka dot wrestling gear. Bayley explained that Dusty Rhodes' guidance was instrumental to her career, but the touching moment was soon cut short when the nerd-hating tag team of Luke Gallows and Karl Anderson showed up to bully Goldust and his tag team partner, R-Truth (Be a STAR, WWE!). Anderson seized the bear from Goldust and quickly tore its head off, earning tons of heel heat – a term describing fans hatred of "bad guy" wrestlers.
The segment didn't go over so well for Cody Rhodes, Goldust's half brother, who tweeted:
It's not the first time WWE has exploited death for a wrestling angle. Late last year, wrestler Paige used the death by overdose of Reid Flair, son of legendary wrestler Ric Flair and sister of current Raw Women's Champion Charlotte Flair, in a promo to taunt Charlotte. The Flairs weren't pleased with that either, though Charlotte reportedly participated since she was new to the company's main roster and didn't feel she had the influence to resist the segment.
In 2013, wrestler CM Punk trolled The Undertaker with an urn supposedly containing the ashes of the recently deceased Paul Bearer, who was The Undertaker's on and off manager for decades. And the examples of Eddie Guererro's death being used as part of storylines are too numerous to list here.
Did WWE go too far last night with the bear segment? Goldust was pinned in a match between The Golden Truth and Gallows and Anderson later in the night, and his team, which is mainly treated as comic relief, is unlikely to benefit much from the segment. Gallows and Anderson, on the other hand, could plausibly soon be headed for a tag team championship run.
Well, nobody has ever accused pro wrestling of being tasteful. Perhaps the nicest thing one can say about last night's segment is that it could have been worse.
---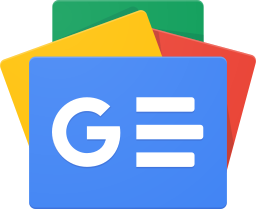 Stay up-to-date and support the site by following Bleeding Cool on Google News today!