Coronavirus Could Cost Global Film Industry $5 Billion
Coronavirus is effecting pretty much everything right now, and one industry affected will be the film business. From production shutdowns to theater closings, serious money is being lost in Hollywood and the global film industry. In China alone, filmgoing has halted completely, as the 70,000 movie houses sit empty. Similar situations are already starting to happen in Italy and South Korea as well. Nowhere is this a bigger issue than in China however: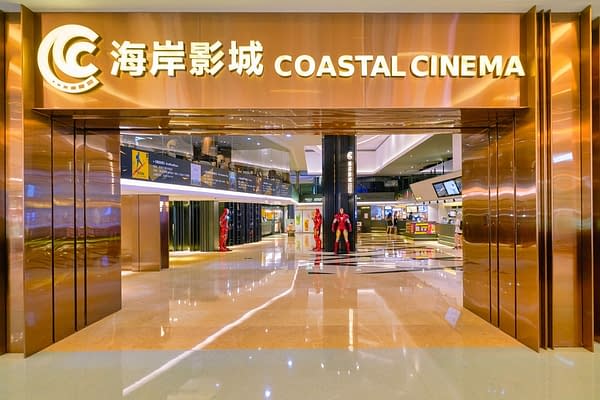 …Ticket sales in the traditional Chinese New Year holiday period, from Jan. 24 to Feb. 23 this year, were a tiny $4.2 million, compared to $1.76 billion over the same stretch in 2019, figures from consultancy Artisan Gateway show. Analysts estimate that the loss in China through the end of February could come in at $2 billion or more.
Those are staggering numbers. And they are not going to get any better anytime soon. There is no end in sight to the Coronavirus outbreak, and even when theaters in China are reopened, the backlog of releases both domestic and foreign will eat each other alive. Films like Sonic The Hedgehog and depending on how long this lasts Black Widow, Fast and Furious 9, Mulan, Onward, and more will take serious hits to their box office performances. The last fast film grossed nearly $400 million in China alone, its highest gross in any country. Fans of James Bond have called on the studio to postpone the release of the film so it can be seen in theaters without fear of catching Coronavirus.
"It's just a movie. The health and well-being of fans around the world, and their families, is more important," they wrote. "We have all waited over four years for this film. Another few months will not damage the quality of the film and only help the box office for [No Time to Die star] Daniel Craig's final hurrah."
Completed films are also not the only productions being affected. The latest Mission:Impossible film has shut down production in Italy over Coronavirus concerns, and surely more will follow. "We are altering the production plan for our three-week shoot in Venice, the scheduled first leg of an extensive production for Mission: Impossible 7," a spokesperson for Paramount told THR in a statement. "We will continue to monitor this situation, and work alongside health and government officials as it evolves."
Basically, this all adds up to a disaster. Even after this all hopefully gets under control, the full effect on the movie industry will be felt for months, maybe even years.
Numbers and Quotes first seen on The Hollywood Reporter