Every time I drive into Los Angeles I pass by the police station that they used in the film Blue Thunder from 1983. I learned that fact from my father when I was a teenager and it stuck. I was out in L.A. last week and thought of the movie as I drove by it again. So it's kind of funny to me the news this week that there is a remake of Blue Thunder in the works.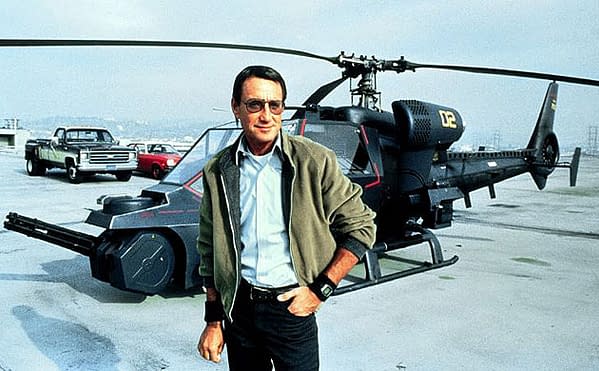 The original Blue Thunder was about a military helicopter that had been reconfigured to help the LAPD with potential large-scale civil disobedience that could arise from the 1984 Olympics. But thirty years ago a tricked out helicopter was high tech… but now Columbia Pictures is going to make the new movie about the world's most advanced drone.
Hollywood is big on bring drones to the theaters as this is one of three drone based films in production along with Good Kill starring Ethan Hawke and Eye In The Sky with Helen Mirren and Alan Rickman.
Former Marvel executive and writer Craig Kyle will write the screenplay. He is currently working on the script for Thor: Ragnarok.
[Source: THR]
Enjoyed this article? Share it!