Posted in: Movies | Tagged: Batman, danny elfman, HRL, justice league, superman
---
Justice League Composer Danny Elfman Calls Replacing Classic Superhero Themes "A Bull@#$% Idea"
Justice League composer Danny Elfman isn't a fan of superhero movie reboots that replace classic themes, and he has some harsh words for the directors and composers that do it. In an interview with The Hollywood Reporter, Elfman talked about being brought onto Justice League at the last minute to replace JunkieXL after Joss Whedon took over the movie. "I got the call from Joss very last second. I got the call and it was, 'You have to decide now and then go to work tomorrow,'" Elfman revealed. "I had a lot of storyboards in place of action. There would be full scenes and then a five-minute sequence of storyboards. Honestly, it was like working on an animated film."
But there was one decision Elfman was confident about, and that restoring both his 1989 Batman theme and John Williams's classic Superman theme to the DCEU.
"The whole concept that every time a superhero franchise is rebooted with a new director, then you have to start the music from scratch is a bullshit idea," he explained. "It's only for the ego of the director or the composer. They need to learn the incredible lesson that Star Wars and James Bond have known for ages, which is that keeping these musical connections alive is incredibly satisfying for the people who see those films."
Thankfully, Warner Bros. was on board with Elfman's ideas: "There's like four different Spider-Man themes at this point, and as a result, he doesn't have a recognizable sound. I told the guys at DC, you have a great musical heritage that you should be proud of and you should keep it alive. And they agreed with me, which is refreshing."
Elfman is right about movie themes, but it hasn't necessarily helped Justice League. The movie is set to underperform, with an estimated opening weekend take of about $94 million, both below the movie's tracking and far below Batman v. Superman: Dawn of Justice's $166 million take. But maybe these things take time to work their magic.
---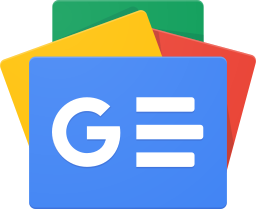 Stay up-to-date and support the site by following Bleeding Cool on Google News today!