Back in October, Bleeding Cool reported,
Man Of Steel writer/producer David Goyer is involved in a TV show called Krypton.

As we have previously mentioned, if you want a DC Comics film made these days, you've gotta get a Goyer. And it seems the same may be true for TV shows.

The name suggests a pre-Superman drama set on the planet Krypton, maybe involving the House Of El, maybe Brainiac, maybe an end of the world cult, maybe lots of dragons flying around the place.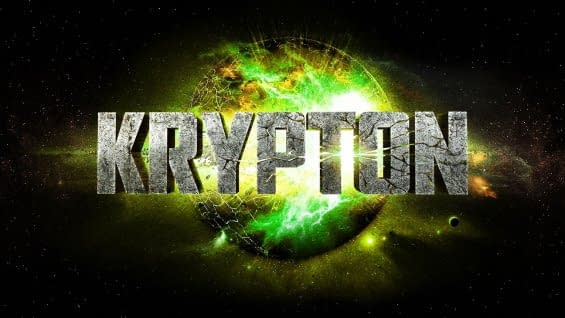 Today, Hollywood Reporter… reports…
Syfy is turning to David S. Goyer — the man behind The Man of Steel — to develop Superman origin story Krypton, The Hollywood Reporter has learned.

From Warner Horizon Television and DC Comics, Krypton takes place years before the Superman legend we know, when the House of El was shamed and ostracized. This drama, which is in development, follows the Man of Steel's grandfather as he brings hope and equality to Krypton, turning a planet in disarray into one worthy of giving birth to the greatest Super Hero ever known.

Ian Goldberg (Once Upon a Time, FlashForward) will pen the script and exec produce alongside Goyer. The story was conceived by both Goyer and Goldberg.
Enjoyed this article? Share it!