Nightwing Gets The Shaft Yet Again With New DC Slate
The DC film slate is here, and almost as important as what was announced is what was missing yet again, and that is Nightwing.
---
Nightwing, aka Dick Grayson, is one of the most beloved characters in all of DC Comics. From his time as the first Robin all the way through to now, the forever Teen Titan and mainstay of the Batman family has been the rock many of the DC plans have been built around for decades. Hell, they even tried to kill him once, knowing that his death would be a catalyst unlike any other. Naturally, you would think a beloved character like him would be ripe for the spotlight in this new DC films and television landscape. But nope, the slate for the foreseeable future is here, and Nightwing is nowhere to be found.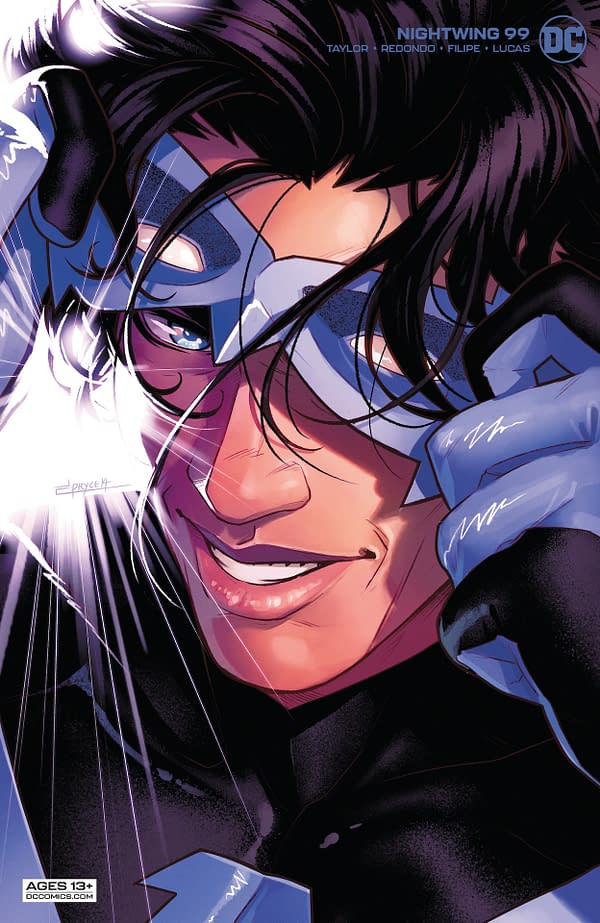 Nightwing Should Be There, At The Start
Nightwing is as big a lay-up as there could ever be for a fresh start for the film and television side of things. Titans be damned, this character deserves to be on a screen right alongside Batman, Superman, and Wonder Woman. DC Comics is even making him the center of all their publishing right now, coming off their latest Crisis. He has a rich backstory, ties to the Batman franchise, and a look that, frankly, no other DC hero has. That they keep ignoring him is outrageous. Even The Brave and The Bold, announced as the cannon Batman film in Chapter 1 of Gods and Monsters, features Damien Wayne instead of Dick.
But he is used to that. Being one of the internet's favorite characters can sometimes be a detriment. Still, I have to believe a character as important and popular as Nightwing would be able to transcend that. If there was one disappointment from all the exciting announcements this morning, it was that. Come on, James Gunn, don't wait. Give us what we want.