Deadpool Toilet Seat Covers from SDCC Hotels Are Being Sold for $40 Each on eBay
Hotel card keys. Hotel do-not-disturb signs. San Diego Comic-Con accoutrements get slapped up on eBay in no time every year, but this year has to be a record. Deadpool toilet seat covers from hotels around San Diego Comic-Con are being grabbed and flipped on eBay for $40 each.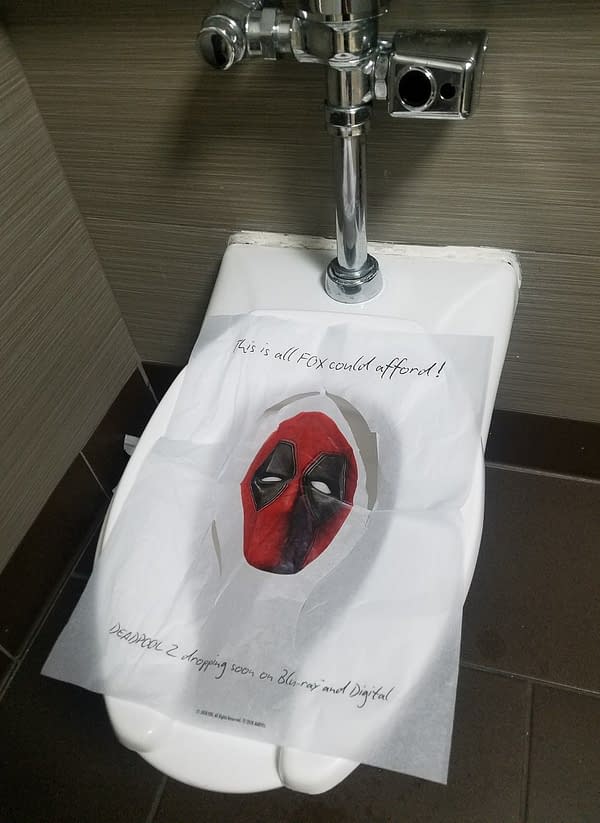 Though you can also find them for $30 each.
I get the feeling there aren't going to be any toilet seat covers in San Diego Comic-Con hotels very soon…