Gilbert Gottried, who voiced Iago the wise-cracking parrot of Jafar in the animated Aladdin, had nothing to say about Alan Tudyk's casting in the role of the 2019 live-action adaptation, but his fans sure do.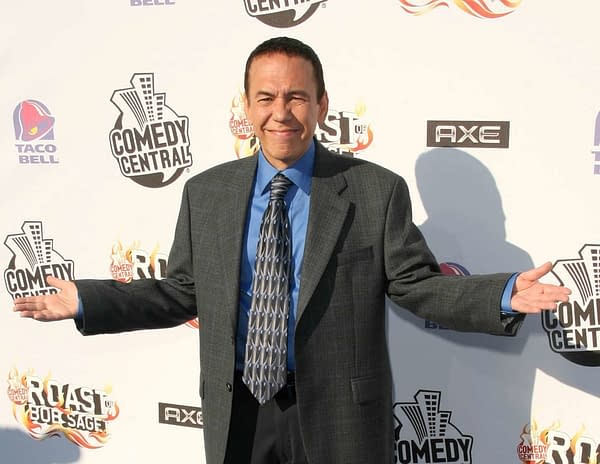 The comedian regularly voiced the character on several occasions since the 1992 film including animated TV series and the two film sequels in The Return of Jafar and Aladdin and the King of Thieves in the 90s. He reprised the role two more times in 2002 for Mickey's House of Villains and 2007's Disney Princess Enchanted Tales: Follow Your Dreams.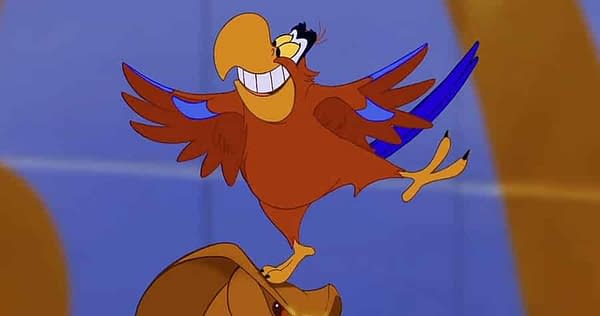 Gottfried retweeted some of responses:
Let's get #NotMyIago trending!

— Simon A. (@BabyLamb5) March 13, 2019
Dear @Disney @DisneyStudios No @RealGilbert in the Aladdin !!! I hope it fucking tanks!!! Fuck you and that mouse.

— ScottW (@Swerky) March 12, 2019
https://twitter.com/molotovnic/status/1105597109330296834
Why not bring back @RealGilbert ? For me he will be always him Iago's voice

— The Magic Chip (@darkwildnight) March 12, 2019
https://twitter.com/Hypnocil_/status/1105528742003257346
Gottfried lost another beloved role as the voice of the AFLAC duck in 2015 due to insensitive tweets following a devastating tsunami in Japan.
He's still in the stand-up scene, has an upcoming documentary about his life titled Gilbert, and is still one of the most popular celebrity roasters on Comedy Central. He's become a staple in voiceovers for numerous projects including playing as the mischievous Mr. Mxyzptlk in the DC animated universe when he's not doing the occasional live action project.
Enjoyed this article? Share it!