Disney+ Adds X-Men Films, Greatest Showman For Summer Movies Night
Disney+ will debut a new big film on the service every Friday starting this week with Hamilton, and every Friday after that through September. These additions will include Fox X-Men films, The Greatest Showman, Pirates of the Caribbean: Dead Men Tell No Tales, Solo: A Star Wars Story, Incredibles 2, Beauty and the Beast, and so much more. The streaming wars going on right now have led to some things we didn't think we would see on Disney+, and this list adds even more surprises. You can see a full list of what they are calling Summer Movies Night on Disney+ down below.
Disney+ Summer Movies Night Line-Up, Including X-Men
Hamilton – July 3rd
The Mighty Ducks – July 3rd
X-Men: Days of Future Past – July 10th
Solo: A Star Wars Story – July 10th
X-Men: Apocalypse – July 17th
Pirates of the Caribbean: Dead Men Tell No Tales – July 24th
Incredibles 2 – July 31st
X-Men – August 7th
The Peanuts Movie – August 7th
Beauty and the Beast (2017) – August 21st
Fantastic Four (2005) – August 28th
Alice Through the Looking Glass – August 28th
The Wolverine – September 4th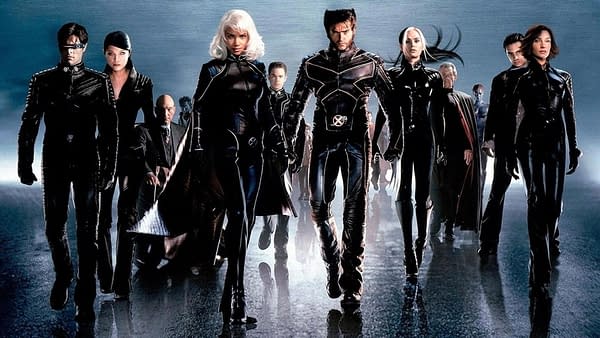 Right off the bat, I did not think I would ever see any of the Fox X-Men films on the service. A little weird the order they are adding them, but it probably has to do with other streaming contracts. With the addition of Solo on July 10th, all live-action and animated Star Wars content ever officially released will be on Disney+, all in one place. That is pretty crazy. Pretty cool to see The Mighty Ducks, Incredibles 2, and the live-action Beauty and the Beast get added as well. All the excitement is, of course, about Hamilton coming this Friday. Still, there are plenty of other excellent franchises being added over the next couple of months that fans should be excited about.