Doctor Who Episodes – "THEY ARE NOT MISSING BUT DESTROYED THE END" Film archivist Philip Morris of the Television International Enterprise Archive, who has spent decades travelling the world looking for… lets call it "insecure media", has issued the following statement, regarding his believed involvement in the recovery of a large amount of missing Doctor Who episodes.
Much of it is is capitals.
A BRIEF STATEMENT .
T.I.E.A DOES NOT HOLD ANY MISSING EPISODES OF THE LONG RUNNING DR WHO SERIES. THE ORIGINAL VIDEO TAPES WERE WIPED SUBSEQUENT FILM COPIES WERE EITHER RETURNED TO THE BBC AND SENT TO LANDFILL ODD FRAGMENTS HAVE SURFACED TWO EPISODES ON 16MM FILM BUT THATS IT. THE PROGRAMMES IN QUESTION LIKE MANY OTHERS WERE DESTROYED AS THEY HAD NO FURTHER COMMERCIAL VALUE .THEY ARE NOT MISSING BUT DESTROYED THE END.I am sorry if this upsets some people but these are the facts.I have also become aware of the tracking of some of our clients shipments these are local cultural materials sent to us for migration to a modern format as the playback equipment in the country of origin no longer exists and as such is the best road to preserve international cultural heritage .I will be making no more statements on this subject.Philip MORRIS Executive director T.i.e.a
Rival archivist, Ian Levine, tweeted in response;
@JM_Watson Deeply sick, distressed, disheartend, all hopes dashed, all joy gone from the world. That's it. DO NOT ASK ME TO SAY ANOTHER WORD

— Ian Levine (@IanLevine) June 20, 2013
Bleeding Cool has reported in the last week on rumours circulating at the highest levels that such a cache has been located and is being prepared for release during the 50th anniversary year of Doctor Who. A shipping docket associated with Philip Morris indicated a smoking gun, but that seems to have been holstered.
You can see previous footage below. Repeatedly, Bleeding Cool has stated that we don't know the veracity of these rumours, only that they are very well sourced and virulent amongst the higher echelon of the BBC and Doctor Who production circles, who continue to insist that such a release will occur this year. But we have also noted that the people involved may be as subject to the same wish fulfillment as us all.
I'll run our links to our coverage so far, below. But first, why not watch a colourisation project for the William Hartnell years? From already-recovered footage, obviously…
[youtube]https://www.youtube.com/watch?v=auUgnQ2qJFM[/youtube]
Will Doctor Who Have A Very Special Surprise For Us In November?
Reaction To Those Doctor Who Lost Episode Rumours
More On Those Missing Doctor Who Episodes… Or Less
The Doctor Who Missing Episodes Rumour Gains A Little More Weight
BBC Officially Responds To Bleeding Cool Over Doctor Who Rumours
---
---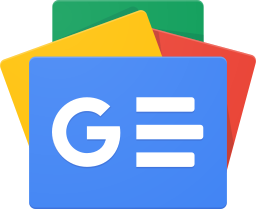 Stay up-to-date and support the site by following Bleeding Cool on Google News today!