Be proud I didn't lead this one with MICHAEL BAY'S DORA THE EXPLORER, because I was really close to doing that, as Bay's Platinum Dunes studio is producing the flick for Paramount. But yes, seriously, there is going to be a live-action Dora the Explorer film coming, and we finally know when it'll be arriving in theaters.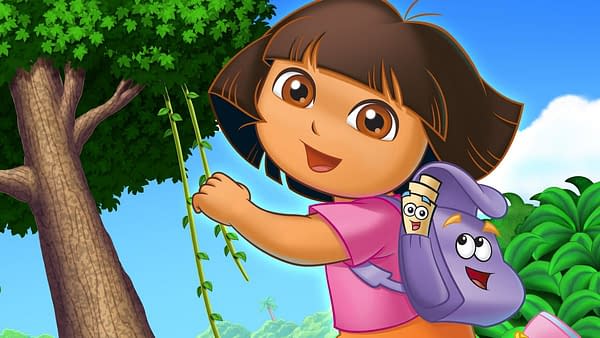 Nick Stoller is tackling the script for Dora, some of his previous film writing credits include the 2011 The Muppets film and its sequel Muppets Most Wanted, as well as Zoolander 2, Sex Tape, Storks, and Captain Underpants: The First Epic Movie. Usually when listing someone's previous work, it's kind of easier to understand why they've been brought on for a gig, or at least get some idea of where their story may go… but… wow.

James Bobbin is set to direct the live-action film, having previously directed both The Muppets and Muppets Most Wanted, as well as several episodes of New Zealand comedy Flight of the Conchords and Sacha Baron Cohen's Da Ali G Show.
We're holding out for who's going to play Swiper, maybe it'll be Cohen.
No word yet on what age range this film will appeal to, nor how old the title character Dora the Explorer may be. Paramount announced the film will be released on August 2nd, 2019.
Enjoyed this article? Share it!