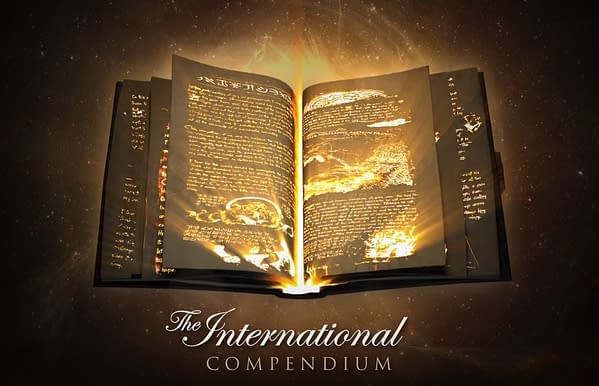 I've been putting off writing about Dota 2 for a while. That is in part because it's taking up about half of all my playing time at the moment. It feels like a dirty secret I have after once swearing I'd never get the appeal. One day I will write an editorial about what got me to learn and stay with it, but that is not this day.
Today though, we are going to talk about the success of the Compendium. For those of you that don't know, Dota 2's International tournament will take place in August and the Compendium is the way fans get involved. Long story short, it allows people who buy it to make predictions and gain exclusive rewards from now until the end of the competition.
If ever you needed a reminder as to just how big Dota 2 is, the Compendium funding reached over $4 million in just one night after launching on Friday. It currently sits at over $5 million in funding now. 25% of each purchase goes towards the final prize pool for the competition, which reached an eSports record of $10 million last year.
These are huge numbers and show the hunger for this game. As I said, I'm considering bringing you more about the International and Dota in the future, but at the same time, I know that the addiction and nomenclature can sound like a madness to the uninitiated. Hell, It pretty much is.
Enjoyed this article? Share it!